If you've ever been cautiously driving on a bending, twisting stretch of country road, only to see a sign reminding you that the speed limit is 60mph, you're not alone in your surprise that such a high speed could be considered safe for that area. In fact, new research from Quartix has proven that experienced motorists are driving considerably lower than the legal speed limit on Britain's roads, specifically those rural, single lane carriageways.
On roads such as Buckinghamshire's A40, Surrey's A217, and Shropshire's A529, while the speed limit is 60mph, the majority of Quartix drivers are averaging speeds between 49 and 44mph. In the matter of the A44 in west Wales, the average goes all the way down to 40mph, a full twenty miles per hour lower than the legal speed limit.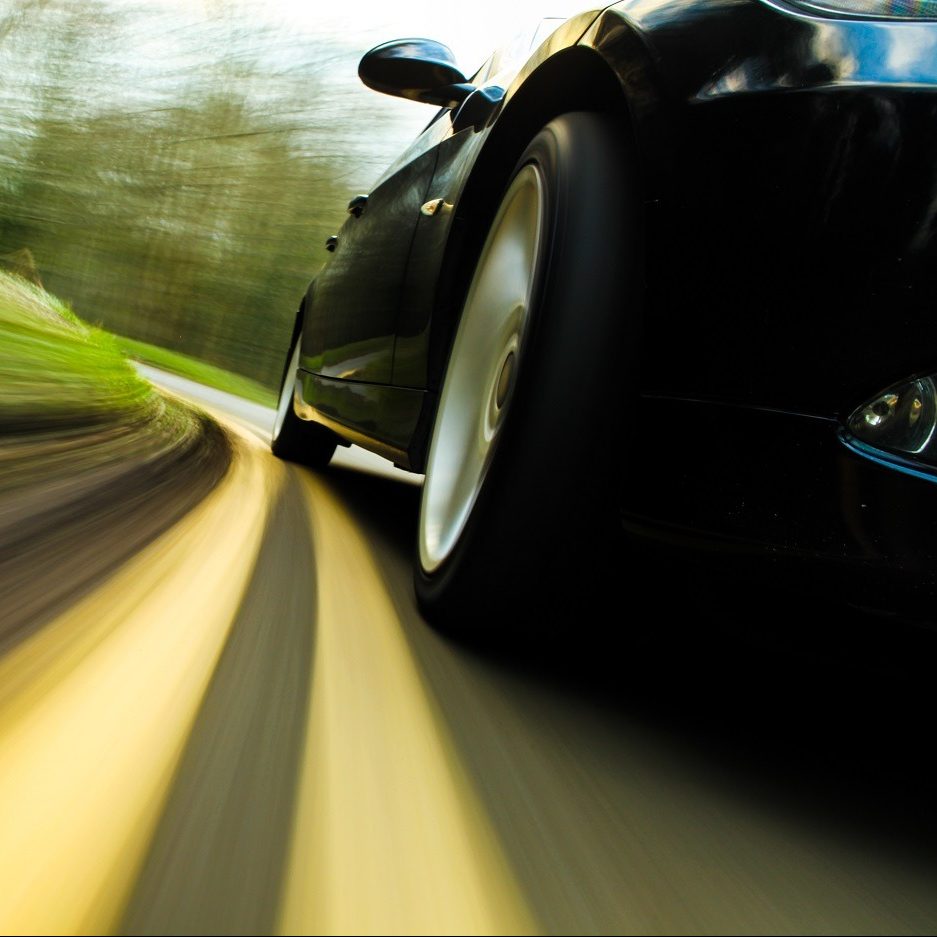 "This research shows that experienced drivers are ditching the statutory speed limit and driving at what they consider to be a safe speed on rural roads," says Quartix CEO Andy Walters. "The problem is young drivers are often taught to drive 'to the limit' and this, put simply, is dangerous and often life threatening."
According to the Department for Transport, four in five young driver deaths occur on rural roads.* Younger drivers don't always have the knowledge to drive at the lower speeds being taken by more practised drivers. In fact, insurance companies increasingly require that younger drivers fit a telematics device into their vehicle, so their driving style can be monitored. When the speed limit is broken, the insurer can intervene.
However, as previously shown, adhering to the speed limit isn't always a guaranteed indicator of safe driving. So Quartix uses 'contextual speed scoring to measure a driver's speed against the other drivers who have taken the same roads. These numbers are gathered from the 30 million anonymous vehicle events that Quartix trackers record every day. While this unique data is appreciated by all our customers, insurers of young drivers find it increasingly valuable in the struggle to keep the young and inexperienced safe during their first year behind the wheel.
"In an ideal world, parents would be in the car alongside their children at all times to advise them on when to slow down and when it's safe to go faster," Andy Walters goes on. "We know that's impossible and that's why Quartix is deploying virtual parents to fill that gap.''
"We've now insured around 4,500 drivers whose vehicles are fitted with Quartix devices. Every time a young driver goes above the average free-flow speed we call them to discuss their driving style and remind them about how to be safe," says Jae Pearce, Director of Sky Insurance Brokers. "The first two thousand miles of a young driver's career are the most dangerous, accounting for 80% of all claims. But we believe this new technology based on the average flow rate of rural roads rather than the technical speed limit is genuinely saving lives. Since we've been using contextual speed scoring we've had no serious accidents."
Still, there is no technological advance that can take the place of education, and considering these revelations, Quartix is calling for new drivers to be made better aware of the gap between what's legal and what's safe when it comes to road speed.
*Facts on young car drivers. Department for Transport, National Statistics, June 2015