EV models that match your business operations
Understanding which of your vehicles to switch to electric, and when, can be a challenge. The available charging and automotive supplier options, government incentives, and even resale value of ICE vehicles frequently change and evolve, therefore you need the ability to reassess your EV plan regularly, and the ability to tailor this to suit your unique business operations. EVolve simplifies this task and helps you build an EV plan that suits your needs.
EVolve uses your Quartix telematics data to learn about your fleet activity and compile a fleet electrification recommendation to suit your business, considering:
Vehicle usage patterns

Trip lengths

Frequency of trips

Patterns of inactive periods
Using your recent telematics data, EVolve then matches your current fleet to the suitable EV models as well as providing a breakdown of Total Cost of Ownership, and a complete vehicle charging plan.
Find out more about EVolve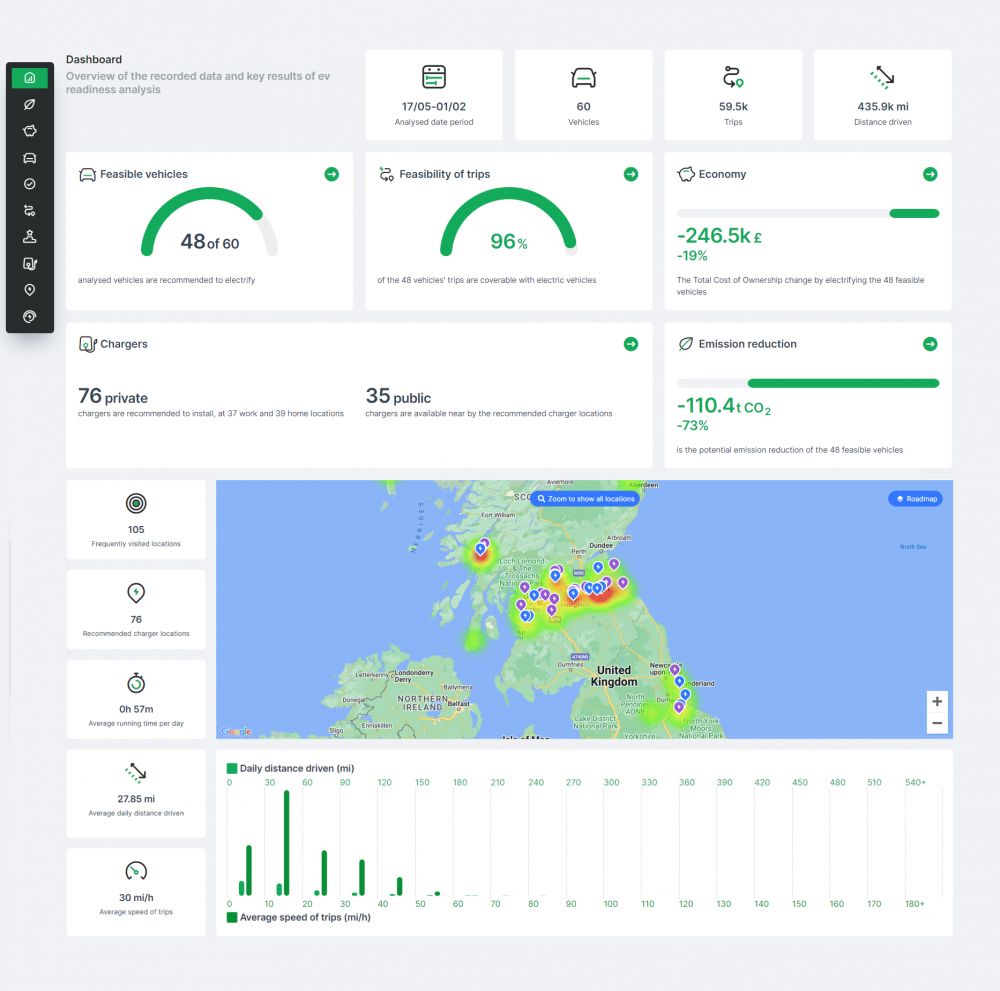 A fleet electrification plan you can refresh at any time
Whether you want to understand more about your options, replace your entire fleet, or make gradual changes, EVolve lets you monitor the cost-effectiveness as well as technical feasibility of moving to EV alternatives. It also gives you a breakdown of emissions reductions that illustrate the difference this could make to your fleet's carbon footprint.
Refresh your recommendation as often as you need to ensure it is derived from the latest information. Evolve scans newly available EV models, current public charging infrastructure, factors in the latest legislative changes including incentives, and much more. This data is regularly refreshed, meaning your recommendation does not become outdated.
To generate a recommendation, EVolve uses:
Current energy and fuel costs

The latest vehicle models and average market prices

Current road user charges

Government incentives and tax 

Available public charging infrastructure

Charger options and installation costs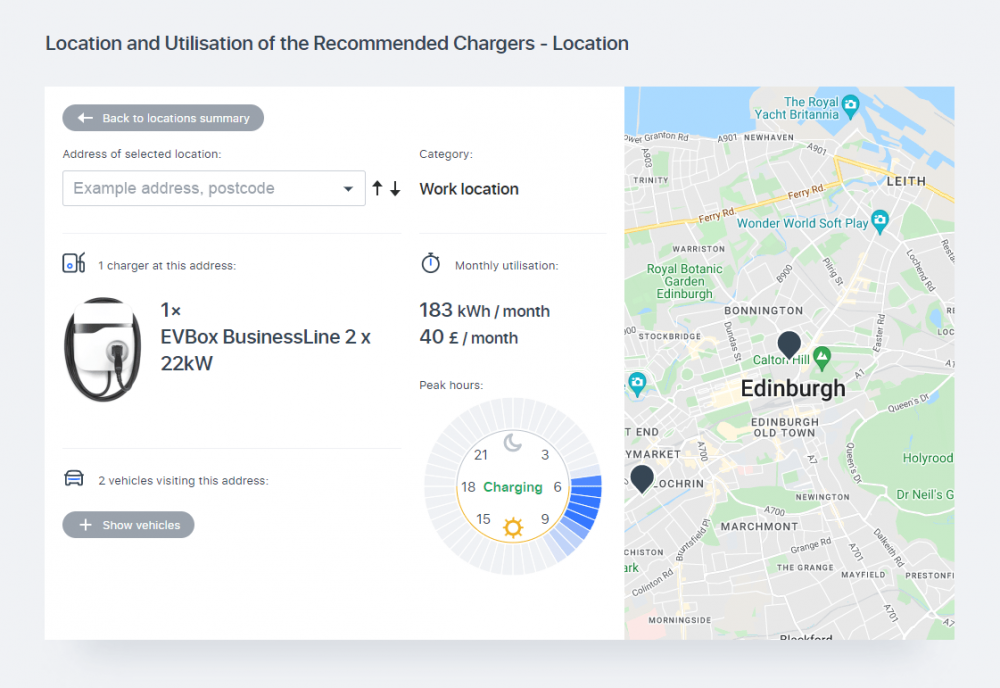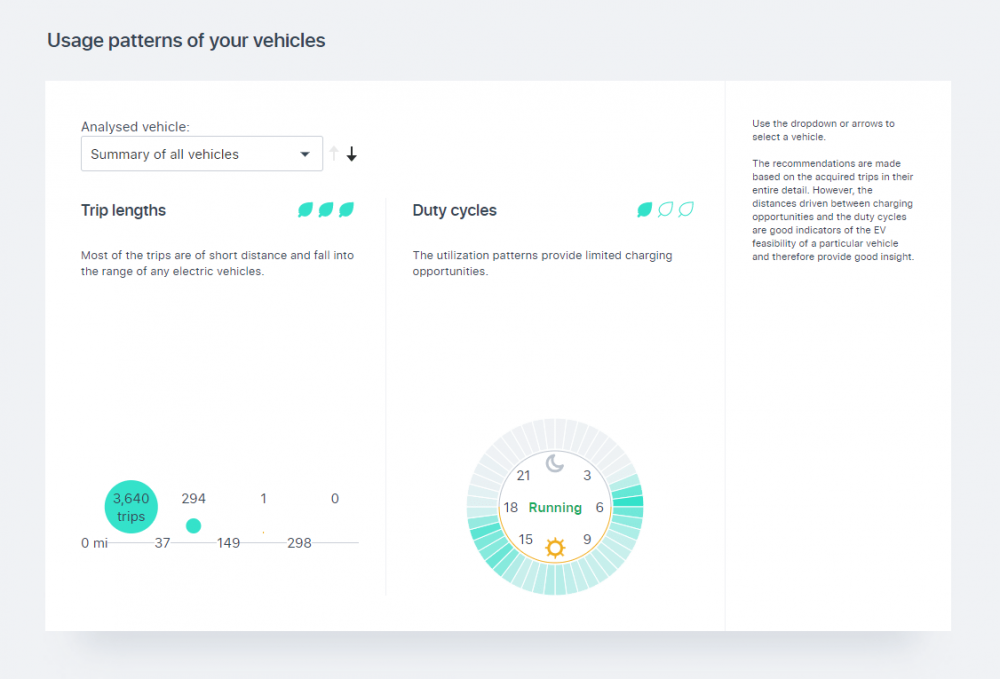 Built on real-life fleet data
EVolve takes the intricacies of your fleet activity into account, assessing trip lengths and periods of vehicle inactivity to build usage patterns and to suggest the ideal placement for charging stations. Charging point recommendations are provided based on a number of factors including the length of time vehicles typically spend inactive at certain locations and how many vehicles would be utilising each charger.
You can see which vehicles frequent the chosen locations and the available public charging solutions that are nearby. Charging infrastructure is selected at the right capacity to charge the suggested EVs within your vehicles' typically inactive periods.
Breakdown the Total Cost of Ownership
Understand exactly where your business will incur costs and create savings with EVolve's comprehensive TCO (Total Cost of Ownership) assessment.
The TCO illustration addresses capital costs, fuel and energy costs, tax, charges, and insurance, plus vehicle residual value or leasing costs. EVolve also displays how the Total Cost of Ownership will evolve over future years.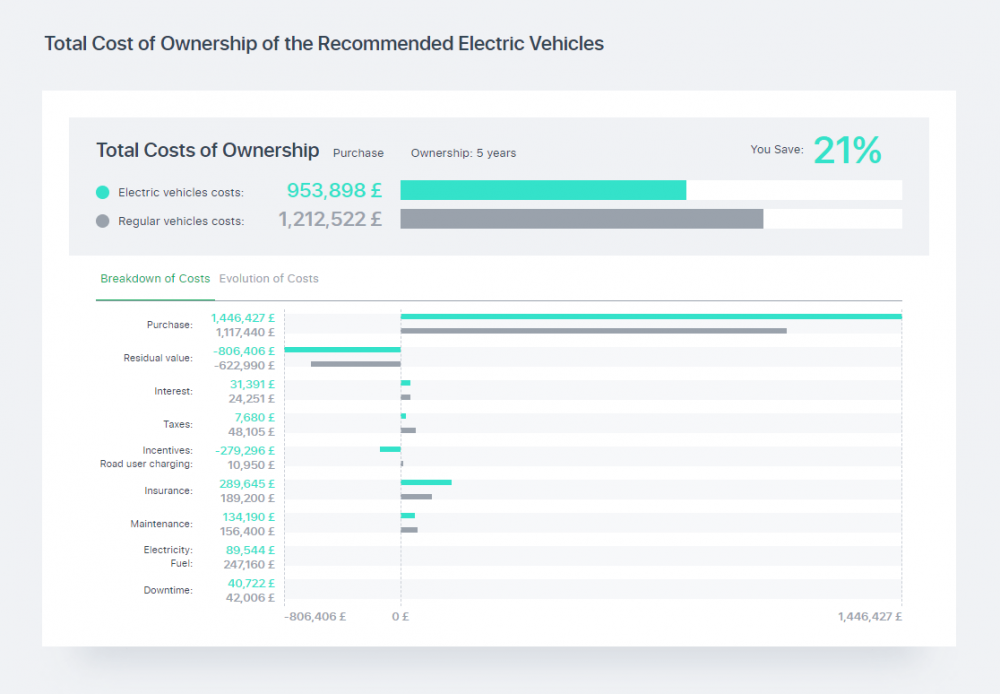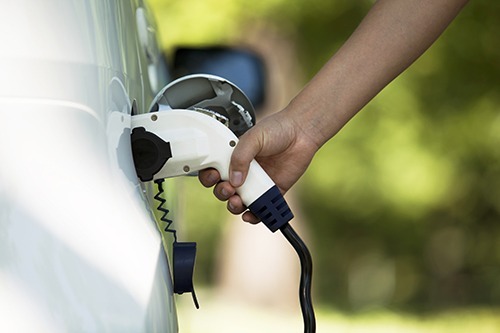 Customise your EV transition plan
Creating an accurate representation of your fleet is possible with EVolve's customisable settings, whether you lease your or own your vehicles. 
Insert your leasing provider's costs or your specialist vehicle requirements for a complete EV recommendation that is true to your business.
You can create different scenarios to compare TCO, e.g. leasing over 3 years versus 5 year, or buying over specific time periods, to support your business decisions and commercial assessment when working with suppliers.
A telematics driven approach to sustainability
Knowing the emissions that are created by your fleet's activity, and just how much the proposed changes will impact this, helps you support the Road to Zero initiative and stay on track to meet government deadlines.
Quartix is here to help you reduce your fleet's carbon footprint and to give you confidence in your EV transition plan with EVolve's real-life, data-driven assessments.