Quartix EVolve creates an EV transition plan tailored to your fleet
EVolve is the perfect EV transition tool for any business wondering where to begin on its journey to zero emissions. It simplifies the process of choosing which vehicles to switch to electric and provides you with an optimal EV plan tailored to your fleet's recent activity. EVolve helps you keep up with charging and automotive supplier options, government incentives, and gives you detailed forecasts costs and savings.
How does EVolve create an EV recommendation?
Analyses your fleet telematics data
EVolve uses your telematics data to understand how your fleet operates, then generates an electrification recommendation tailored for your business that accounts for:
Vehicle usage patterns
Trip lengths
Frequency of trips
Patterns of inactive periods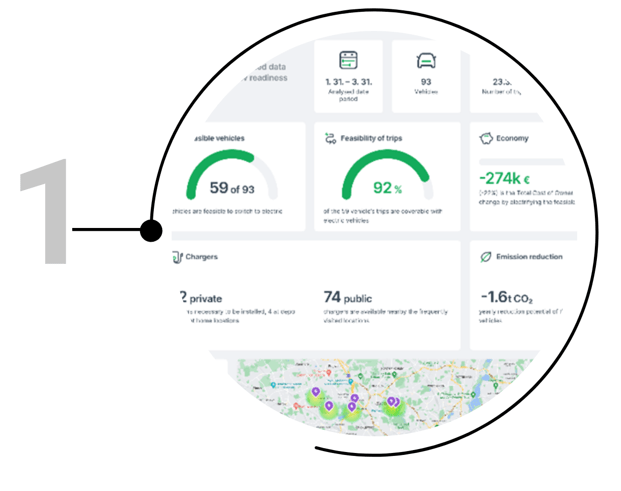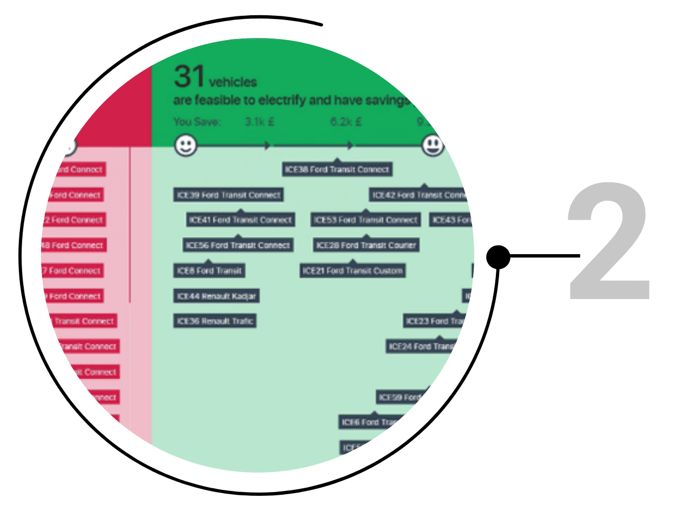 Identifies vehicles to transition
Whether you want to understand more about your options, replace your entire fleet, or make gradual changes, EVolve matches your current fleet to the suitable EV models. You can monitor the cost-effectiveness as well as technical feasibility of moving to EV alternatives.
Specifies charging requirements
EVolve takes the characteristics of your fleet activity into account, using journey times and periods of vehicle inactivity to build usage patterns. It assesses the ideal placement and specification for charging stations and forecasts the running costs using the latest electricity and charger installation prices.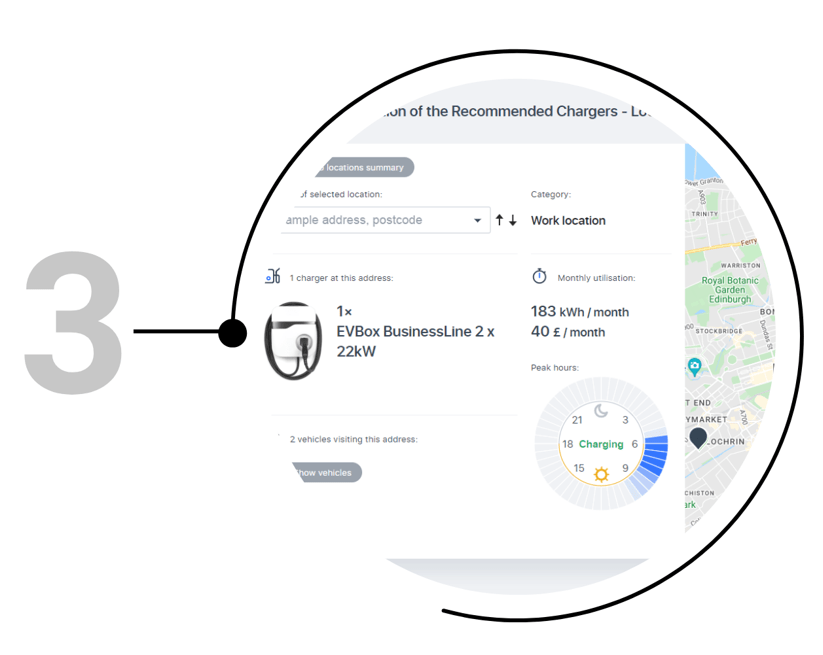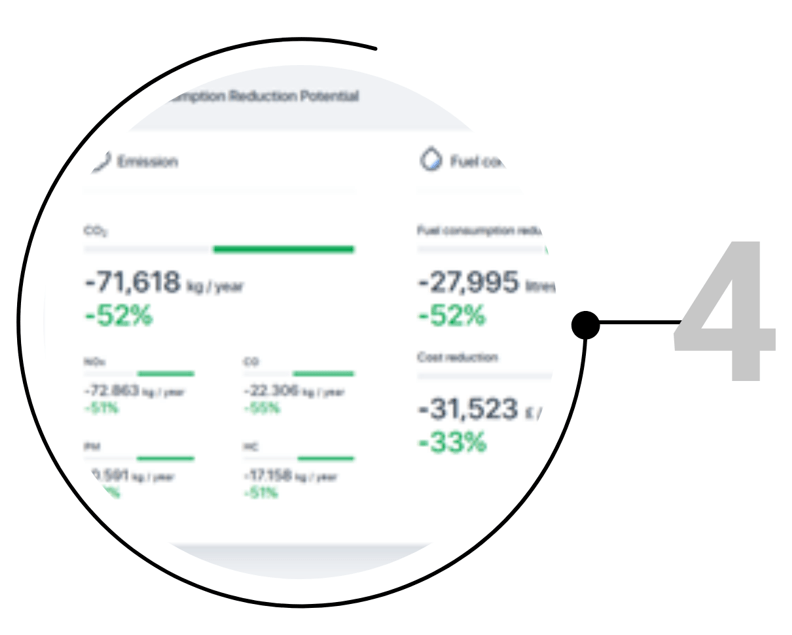 Calculates the benefits
Understand the costs and savings involved in your business' switch to EVs with EVolve's comprehensive TCO (Total Cost of Ownership) assessment. The TCO illustration addresses capital costs, fuel and energy costs, tax, charges, and insurance, plus vehicle residual value or leasing costs. EVolve also outlines the environmental benefits of your EV transition.
Want to see a demo of EVolve?