Track your fleet anytime, in real-time
Real-time feedback is provided to drivers using dashboards and mobile apps. The dashboard gives a clear breakdown of the driver's score, including:
Policy mileage and mileage used so far – an important indicator for drivers where the programme is priced on mileage
Overall driving score – shown as a single score combining each of the parameters related to accident risk, namely: speed, acceleration, braking and time of day.
Summary information on each of the key constituents of the driving score, to help drivers understand which aspects of their driving are having an impact on their overall driving score
Details of the last seven trips – providing a useful summary of recently recorded journeys recorded, together with a driving score for each one
The dashboard also shows any speeding or other alerts which may affect policy terms as well as the driver's score for the policy year to-date, and whether it is improving or not.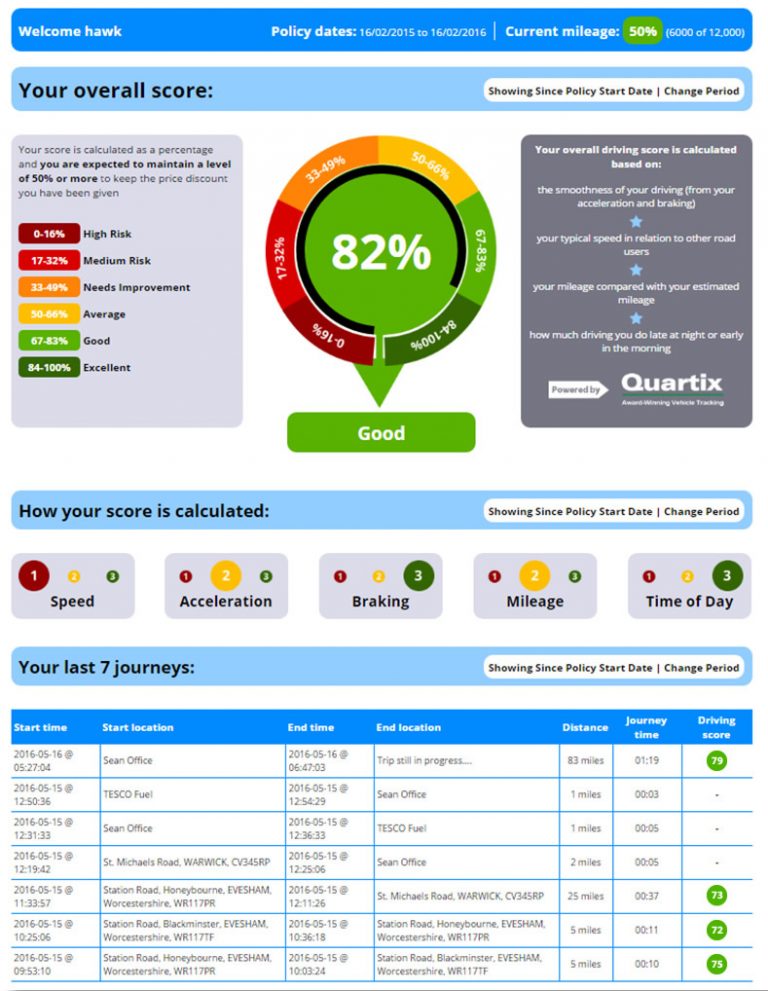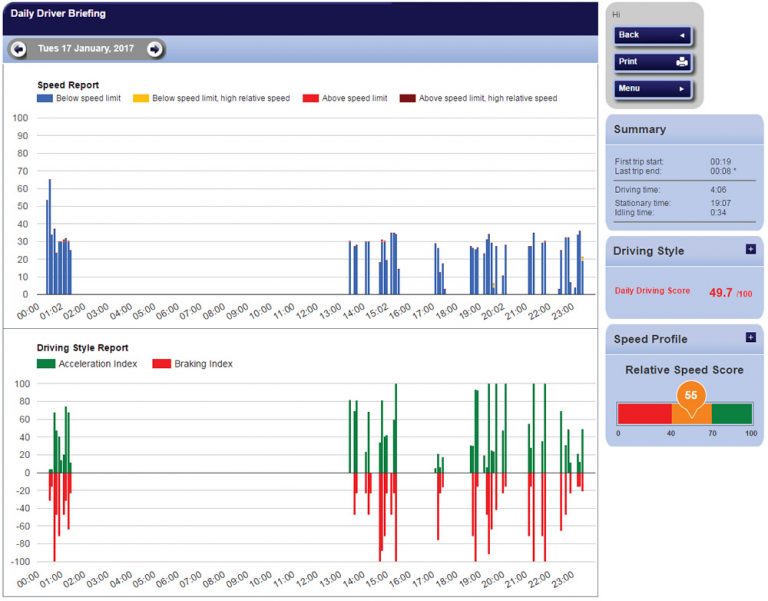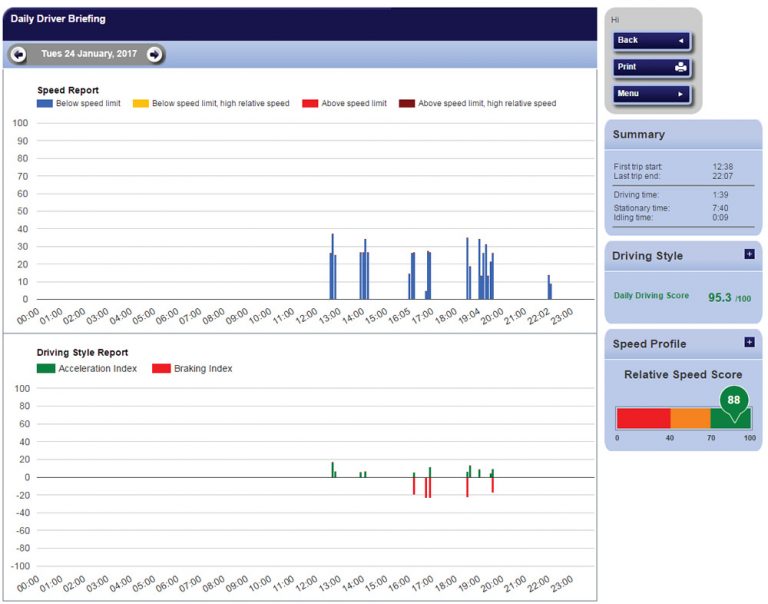 Coaching young drivers with telematics
A key benefit of telematics technology is that it can be used to modify and improve driving style. This is of key importance in the first 2,000 miles of the policy, as the drivers gain experience and improve their ability to judge and deal with driving hazards. The screen shots show how driving style can be modified by direct interaction with the driver, thereby reducing risk of accident.
In this example the young driver has a poor score for acceleration and relative speed in relation to other road users. This is despite the fact that much of the mileage has been travelled at or below 30mph. It also shows that part of the day's usage was at night.
The screen shots show the difference in driving behaviour which can be achieved following discussion with the young driver.