Young driver insurance policies
Quartix telematics technology has been proven to reduce loss ratios on young driver insurance policies. We have been providing telematics services for insurance companies since 2010, and have invested heavily in providing the technology, data and services required for insurers to gain maximum benefit. To date we have installed more than 250,000 "black box" tracking systems in the UK alone.
An effective programme to reduce losses on young driver insurance policies is not just about monitoring speeding and acceleration. It's as much about service and management as it is about the telematics technology. Some of the important aspects of the service we provide for insurers are:
Our SafeSpeed database is purpose designed to measure accident risk on rural roads.
Risk reduction
Installation

Driving style

Contextual speed scoring

Driver feedback

Data analysis and profiling
Fraud prevention
Driver validation

Vehicle inspection

Tamper detection

Management information

Mileage management
Claims management
Crash detection

Crash review

Theft recovery
Contextual speed scoring
Our unique contextual speed scoring system, coupled with direct and regular feedback to the young driver, save lives. You can find more information on this aspect of our system here.
Given that a young driver's risk of accident is at its highest when he first uses a car without supervision, it is vital that installation is completed quickly, and that is covered in the next section.
Fast installation is crucial
We work to a standard installation timescale of three to four days from policy inception. Our insurance centre in Newtown, Mid-Wales is prepared for this and we have invested in the systems to make it happen. The sooner the telematics system is installed, the sooner the young driver's driving style starts to improve and their risk of accident reduces. In many cases, this will be the first car that the driver has owned, as well as their first insurance policy, so it is of paramount importance that any period without telematics monitoring is kept to a minimum.
Key components of the installation service we provide:
Branded customer service centre
Our insurance team answers client calls on your behalf in your name to ensure the installation is carried out in the most efficient way possible. Currently we handle this for 10 different insurance companies.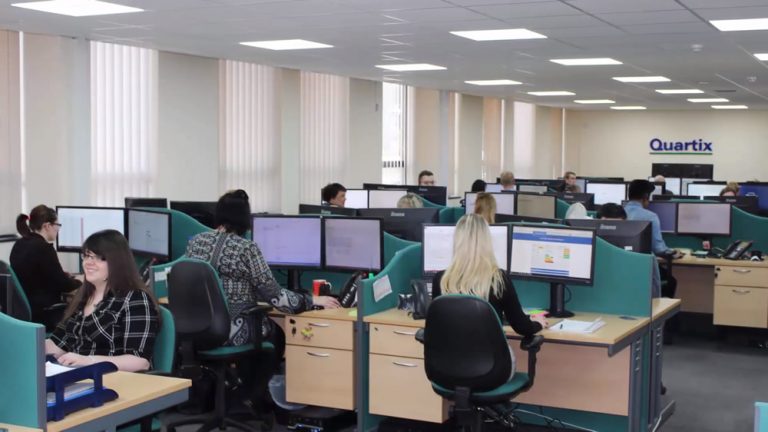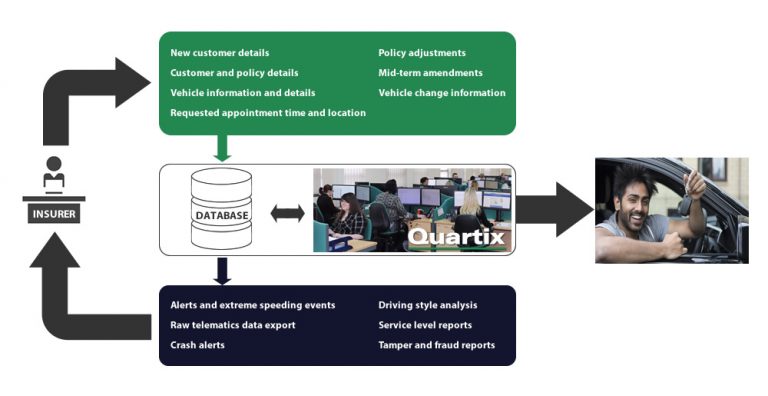 Electronic data exchange
At the point you sell a policy, regardless of whether it is online or through a member of your sales team, full details can be transferred electronically to our database, enabling our staff to take over from there. Our systems record full driver and vehicle details, together with installation location, date, and time (am/pm). The same approach applies to mid-term amendments (MTA) or changes of vehicle(COV).
Client notification
Our systems keep your client updated with email and text confirmations of the installation appointment. By regular communication with your clients we keep "no shows" to an absolute minimum, and ensure that you are using our telematics technology to control driver risks as soon as possible.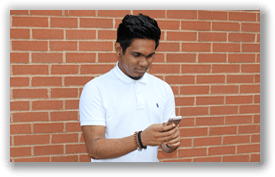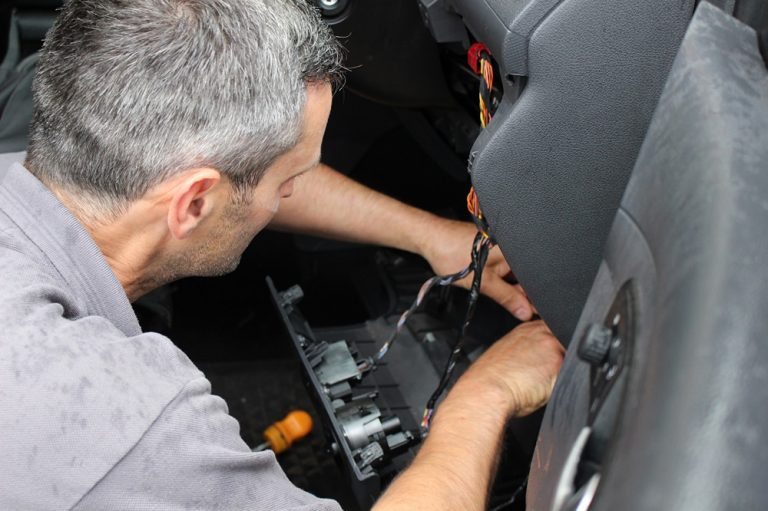 We installed more than 70,000 tracking systems in the UK in 2015
Our network is second-to-none. Currently we install more than 7,000 of our tracking systems per month in the UK alone. Our installers hold our units in stock, and all instructions to them and installation data sent by them is transferred electronically for optimum efficiency.
Document, driver and vehicle validation
We agree on service requirements with you, and our installers ensure that we carry out all of the required checks at the time of installation. This is a vital part of eliminating fraud and avoiding undue risk (in unauthorised vehicle modifications, for example) and losses from pre-existing damage (windscreen and bodywork, for example). For more information on this service, go to the fraud prevention section.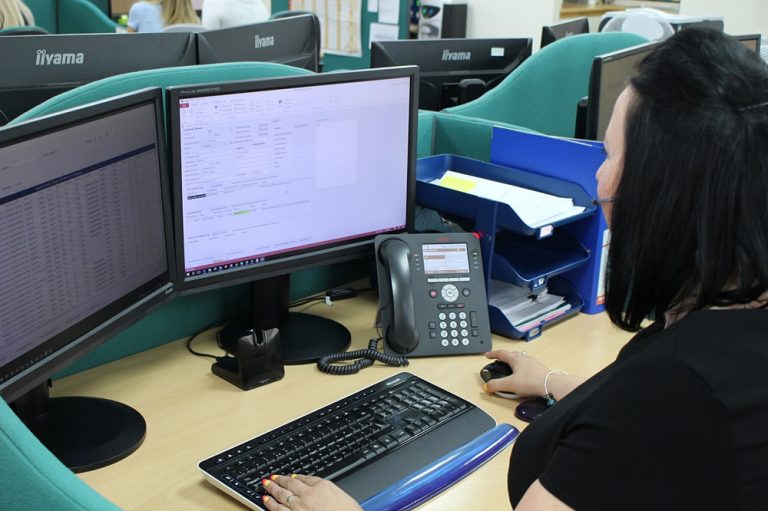 Reporting progress to you, the insurer
SLAs and agreed service requirements are translated into a series of dedicated reports which we make available for you through a secure internet portal. We also monitor closely our progress in carrying out and completing installations and report back to you accordingly.