New registrations and MTAs
New registrations completed and installed in 2 working days*
Our systems link directly to yours, handling the data fields and formats used by a wide range of industry-standard policy administration systems. We can provide you with detailed guidance and specification on the key data which will be required to deliver optimum service for you.
Using this direct connection from your systems our operations team are able to complete new installations within 2 working days of policy inception – a performance level unmatched in the industry.
Following policy registration, we provide you with direct access to Information in Process Reporting and Service Levels and Telematics and Data Reporting
*policies registered by 3pm can be installed anywhere in the UK two working days later.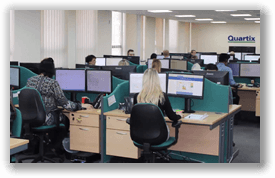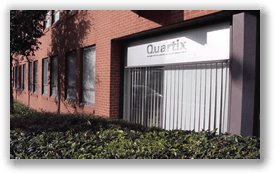 Process reporting and service levels
Our management information (MI) portal provides you with detailed information in each of the following areas:
policy registrations,
appointment setting,
installation progress and completion,
mid-term amendments, appointment cancellations, "no-shows" and exceptions.
We agree specific service levels for each of these areas with you (particularly with regard to completion times), and the MI portal provides online reporting for you of our performance against these criteria. Scheduled reports on key indicators can also be delivered by email.
Telematics and data reporting
Once the tracking system is installed, Quartix provides a broad range of tailored reports to help insurers identify areas of risk and exception or unusual patterns of behaviour. Here are just a few examples:
Speeding: specific thresholds are agreed for high speed and extreme speed alerts for each road type and limit, and we provide reports each morning of those drivers involved. Each of these alerts will also have been manually verified by us.
Mileage: where the policy has specific limits on monthly or annual mileage, our system provides regular reports on those drivers who have exceeded, or are likely to exceed, their limit.
Unusual behaviour: this covers a broad range of possibilities, but it could include where the vehicle is kept in relation to address details registered on the proposal, or it could report on excessive night-time usage.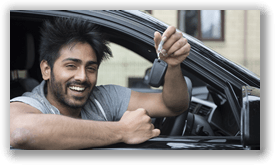 Quartix Web Services (QWS)
In addition to having access to Quartix's intuitive web and mobile applications, our insurance customers can directly access their data using our application programming interface (QWS) or we can set up direct data transfers to their databases or via an SFTP site.
In addition to scheduled reports, which are exported automatically, Quartix provides manually verified alerts for serious issues such as extreme speeding or unusual vehicle behaviour.
About Quartix
The Quartix system has been installed in more than 300,000 vehicles, from the hatchbacks typically used by young drivers right through to articulated lorries. Quartix systems are sold in the UK, France and USA, and used by a broad range of leading insurance companies for their young driver insurance programmes.
Quartix develops all telematics technology, systems and services in-house at its design centres in Cambridge, Leatherhead and Southampton, and it provides outstanding levels of customer support for its fleet and insurance customers from its main offices in Newtown, Powys. Here's what our customers say about us:
By far and away the best thing about working with Quartix is the support and service that we get from the staff. The support team are fantastic and have helped us out with anything we've asked from them, almost invariably within hours of asking. I would strongly recommend working with Quartix, they have a great product, backed up with great people
Key facts about Quartix
Founded in 2001
Over 300,000 telematics units installed
More than 9,000 fleet customers in the UK, France and USA
12 insurance brands supplied in 2016
Over 200 installers in the UK