Customer service is at the forefront of a fleet manager's mind, now more than ever. Whether the coronavirus pandemic has meant a hectic delivery schedule or left businesses simply searching for ways to nurture the customers they still have, all are aiming to provide reassurance and excellent service at this time. 
Good service can have the strongest impression on a customer, even more so than product capabilities and other competitive factors. Usually, customers have many choices available to satisfy a need, so if we experience bad service with a supplier, we are likely to take our business elsewhere. A good customer experience can make someone feel happy, grateful and loyal towards a brand, it can also prompt them to recommend the service. But what are the best ways to delight customers during this period? 
Let customers know how you're working
In times of uncertainty, it's important to acknowledge the situation and reach out to your valued customers. Let them know if you have changed the way you are working or if the way they should contact you has changed. It's also a good idea to let them know if you are still operating as normal and actively offer your services. Consider the most effective ways to deliver the message – a phone call, an email or perhaps there's a natural place to catch your customer's attention, for example, Quartix posted a message on our customer sign in page. 
Your customers may have extra time on their hands to entertain decisions now, so it might be appropriate to talk to them about how your business can help. You may offer services that they didn't know about, or your business could have adapted due to the current restrictions. Whatever the case, it's important to keep the lines of communication open and reassure customers who rely on your service.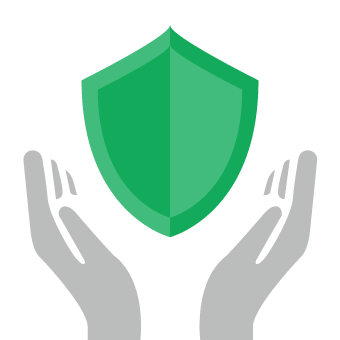 How vehicle tracking can help
A vehicle tracking system is a useful box of tricks when it comes to achieving great customer service. There are so many ways that a vehicle tracking system can help you to delight your customers, on top of simply showing you where your vehicles are. 
Giving your customers live updates
We'll start with the obvious – a tracking system shows you exactly where your vehicles are at any given time. If you have a large fleet, you can make use of features such as custom vehicle icons for faster identification on the live map. (screenshot)  
This enables you to respond to questions about your driver's whereabouts in an instant, without needing to contact them to find out. It shows your customers that you are well connected with your staff. You can also use the system to provide useful updates to your customers, such as letting them know when to expect your driver or notifying them of any delay.  
"Often in the past, I would have to call or text my driver to discover his location. Now, I can simply look at the app on my phone and I know instantly where he is, which allows me to rapidly communicate an accurate delivery time to my clients." – Jon Synder, Owner, Il Laboratorio del Gelato 
Many companies use the Quartix system's geofencing feature to alert them when their vehicles are approaching the depot, allowing time to prepare the next delivery or required information for the driver and minimizing down-time between jobs. Geofencing alerts can be sent to multiple email addresses, including your customer's, so they can be used to really make your customer service stand out. If you regularly deliver goods or provide services to a particular customer, you can establish a geofence that extends around their site so that they are alerted when your driver enters their zone.  See our post, '3 Unexpected Ways Your Business Can Benefit from Geofencing' to learn more about the different uses of this feature.
Providing an efficient service
Having easy access to your vehicle tracking data means any queries regarding dates, trips and timings can be answered at the click of a button – no more sifting through paper files. Your vehicle tracking reports such as the 'daily driver log' and 'time on site' can assist you with billing and efficiently settle any disputes.
The route map can highlight if there is any overlap among your fleet and help you to choose the most efficient way to plan these, so that you can get to customers more quickly and complete more jobs in one day. Quartix vehicle tracking maps also have a custom locations feature, allowing you to mark and label frequently visited places, for example, customer locations or suppliers, on the system for easier identification in your reports.
For urgent jobs, it's often handy to look up the zip code and see your vehicles in order of their distance from that live location. This enables you to select the driver or vehicle with the right equipment and skills who is nearest. Customers will appreciate the speed of service you are able to provide.
Operating a safe and accountable fleet
When new business tenders or large projects arise, your business can demonstrate efforts to reduce carbon emissions as well as your investment in improving driver behavior.  
Another benefit of a vehicle tracking system is driver accountability. If there are any disputes around the time that work was completed, your customers will appreciate the solid proof a vehicle tracking system is able to provide regarding the vehicle's location and speed at any given time. 
"Having the Quartix system installed has ensured our team members remain both safe and efficient, which is great for customer service, vehicle wear and tear, and the bottom line." – Misty Absher, Office Manager, Greenridge Landscaping 
"We use the tracking features daily. And when a customer calls, we can tell them where their vehicle is without having to contact the driver and distract him from the road." – Rafael Mulkay, Manager, Miami Jet Tours 
Freeing up resources to focus more on your customer
A vehicle tracking system can help you drive down unnecessary costs for your business, leaving more money to invest in your customer service. To help your drivers become more fuel efficient, you must know how your vehicles are being driven. Reports that monitor daily routes and assess driving styles can impact fuel costs in a positive way, by highlighting unnecessary miles and excessive idling, acceleration or braking. Helping a driver to improve their driving style can lower fuel costs significantly; maintaining a good driving score has been shown to reduce fuel consumption by up to 25% (Frost and Sullivan 2015). What's more, your vehicles are likely to need fewer repairs and will be kept in a far better condition, allowing you to get the best use out of them. 
There are further ways that a tracking system can keep costs down and improve productivity for your business. Accurate timesheets teamed with late site arrival and early departure alerts will reduce undue overtime claims and ensure your customers are billed for the correct hours of work. This insight also enables you to bid smartly on new projects. The Quartix tracking system offers APIs, so you can feed all these valuable reports into your own business systems, including payroll, freeing employees to focus on the job and not on paperwork. If your managers are often out of the office, they can access the reports via email and on a mobile device.   
With the aid of vehicle tracking, it's likely that you'll have more time and resources to focus on providing an excellent service to your customers.