Monitor true levels of engine use
Quartix MOT reports include engine hours data, offering greater insight into precisely how long a Quartix-tracked vehicle or asset has been running over a given date range.
This information can be useful in measuring the true amount of wear and tear your vehicles endure, even capturing usage when the vehicle is stationary. While odometer readings are calculated in the Quartix system from the total distances travelled; engine run-time is monitored in parallel, adding an extra layer of certainty to your fleet utilisation data.
Engine hours data is particularly useful when tracking specialised vehicles such as bulldozers, sit-on lawnmowers and diggers that operate for long hours on a single site, but this information is still valuable for more mobile fleets. Fuel costs and maintenance costs can be fully understood when engine hours are considered together with what happens when vehicles are in motion.
Armed with this insight, it is easier to change behaviours that are:
Putting your workers health and safety at risk
Jeopardising warranties
Creating unnecessary costs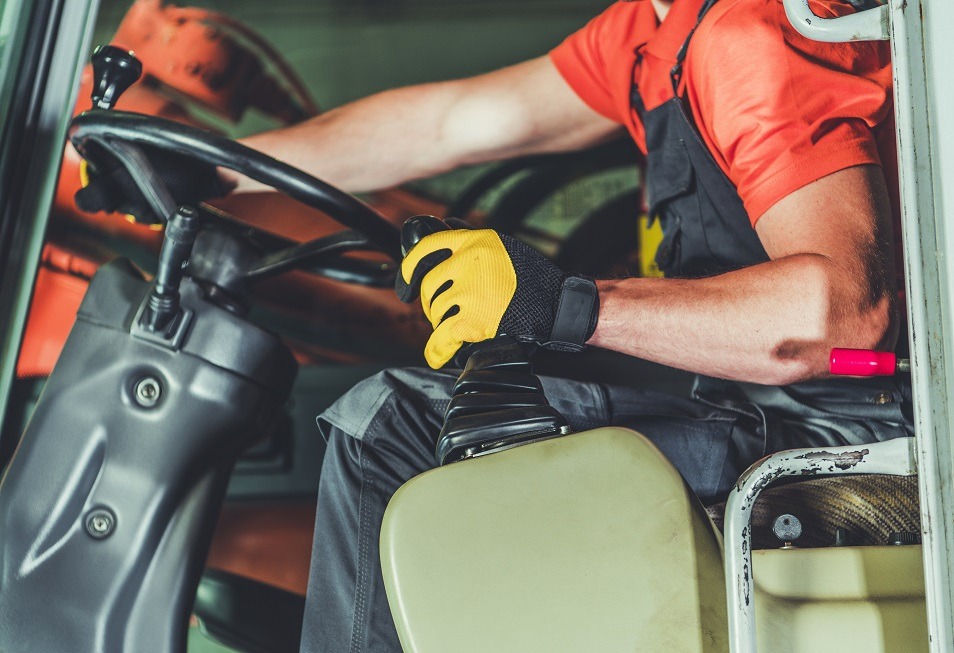 Avoid non-compliance for your fleet
Knowing exactly how long your vehicles and machinery have been in use can be vital information in ensuring maintenance schedules and health & safety regulations are met.
To stay within the limits of your manufacturer's warranty, you may need to keep track of how many hours your assets have been in use.
Adhere to heavy machinery usage limits
Protect your employees by ensuring they are not exposed to excessive vibrations from machinery while on the job. Whole body vibration spreading through the floor of certain work vehicles can cause health problems, including back pain. The longer an employee works in these vehicles, the higher their risk of developing long-term problems.
Engine hours help you to carefully follow safety regulations and protect your employees in these situations.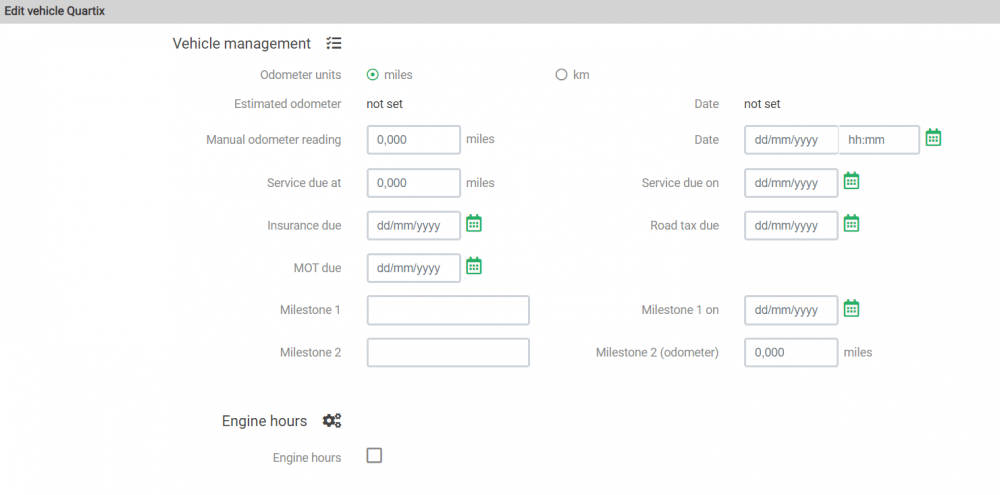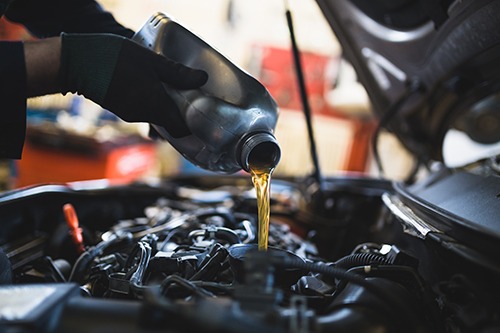 Improve overall vehicle health
Set the correct intervals for oil and filter changes using engine hours as a guide. Together with MOT and service date reminders, the Quartix system helps you keep your fleet in its best condition.
Engine hours will highlight where your vehicles have been left idling for long periods of time. Not only does this put unnecessary strain on the vehicles, it uses fuel and increases carbon emissions. The Quartix vehicle tracking system helps businesses amend this behaviour, reduce wear and tear on vehicles and drive down fuel costs.
Our eco-driving guide offers more tips on using vehicle tracking insights to improve vehicle health.
A single point of information
Some businesses will opt for engine hour meters as a solution for keeping warranties intact and monitoring usage. This requires a separate piece of equipment to be attached to the vehicle or machinery, for the sole purpose of measuring engine hours. With Quartix, there is no need for additional monitoring equipment. Our trackers come complete with this functionality inbuilt and feed the information directly into the system for you to see at a glance.
To learn more about vehicle engine hours monitoring with Quartix, contact us today