The cost savings that a business can achieve is one of the biggest benefits that results from implementing a good vehicle tracking system. But what reports will give you the tools you need to create them? We'll explain how to make those savings a reality for your company.
You can divide the savings that businesses see with a quality vehicle tracking system into two categories:
Savings achieved by streamlining operations
Savings on fuel and maintenance costs
In this article, we will be focusing on the savings you can achieve through streamlining your operations. See our post on how to reduce fuel and maintenance costs with the data from your tracking system for more tips.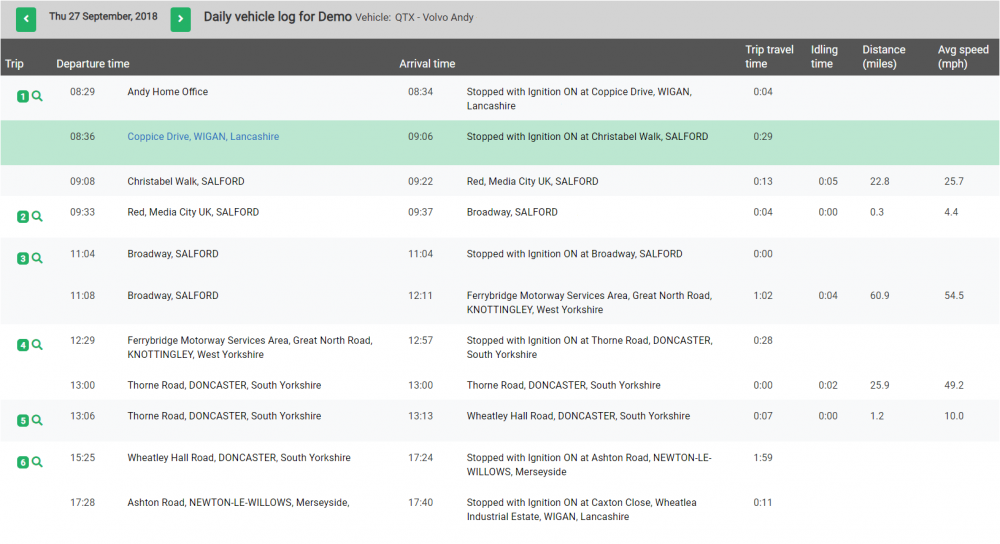 Streamlining operations
This category of savings touches on the wider operation of a business-sometimes referred to as 'running an intelligent fleet'.
Accurate timesheets with late site arrival and early departure instances, provided by a vehicle tracking system, will reduce exaggerated overtime claims and ensure your customers are billed for the correct hours of work. With the data available you can quickly determine:
Where your employees were at certain times
How much time they spent on site
Whether the time the employee left the site corresponded with the reported end of the job
This insight not only validates hours worked, it also enables you to bid smartly on new projects. If the tracking system offers APIs, you can feed all these valuable reports into your own business systems, including payroll, freeing employees to focus on the job and not on paperwork.
Over time, vehicle tracking data can show how long certain jobs typically take, making it easier to optimise staff allocation, give your customers accurate quotes, and determine whether to accept new work or refer it elsewhere, based on available resources and potential profit.
The data should be accessible by any team and a good system will have the ability to drill down into individuals or groups of drivers and to create custom reports. If your managers are often out of the office, it can be useful if reports can also be accessed via email and on a mobile device.
Real-time vehicle utilisation reports ensure fewer vehicles are out of action and reduce unnecessary costs. Keeping your fleet on the road will increase your capacity to complete projects.
Some tracking systems will allow you to set up vehicle MOT, service and maintenance reminders, ensuring any vehicle downtime can be effectively planned. One feature to look out for in a tracking system is the ability to identify your nearest vehicle to a postcode, so that you can best deal with urgent requests in real-time.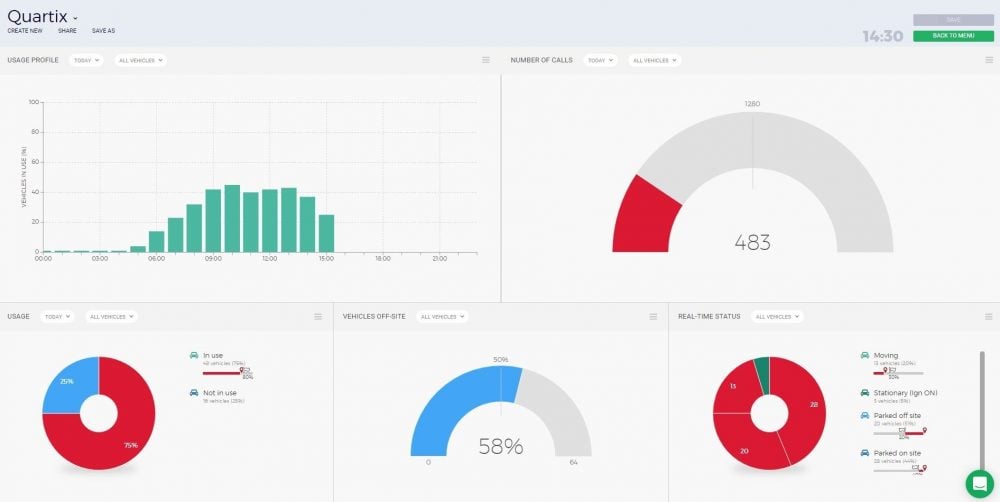 Which reports do I need to streamline operations?
​The following tools, available with any good tracking system, are some of the reports and services you need to better understand your fleet in order to bring about change.
Driver timesheets with arrival & departure times
APIs to your own systems
Service date reminders
Seeing the benefits
​Collecting data, identifying behaviours that should be corrected, and making changes takes time and won't happen overnight, but the benefits far outweigh the effort of laying the foundations of change. For examples of how Quartix clients have saved time and money through vehicle tracking, read our case studies.
See our buyers guide to vehicle tracking for help deciding which system will suit your organisation best.