Once you've arrived at the decision to get vehicle tracking, the next choice you must make is what type of tracking device will be best for your business. This will depend on the unique needs of your company, however some things to consider are:
What types of vehicles make up your fleet?
Are they driven by multiple employees?
Are your vehicles leased?
Do the vehicles have additional equipment like tailgate lifts or emergency doors?
Establishing the physical requirements of your fleet and whether you require any specialised reports will help you choose between the three types of devices offered by Quartix. A good place to start is to consider whether you want your tracking devices hardwired or if you need the flexibility of a self-installed device.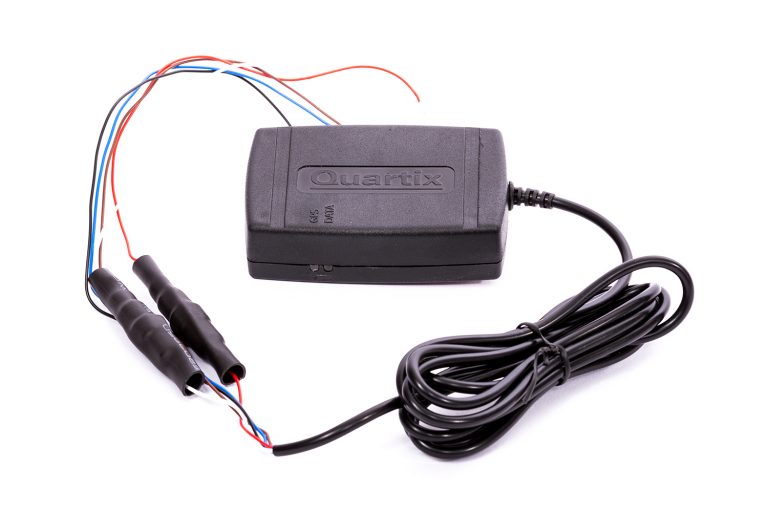 Hardwired devices
Hardwired tracking devices are the most permanent of the Quartix installation options, and less prone to tampering. As the name implies, the units are wired to the vehicle's electrical system and fitted in a way that they are hidden from sight, such as under the dashboard.
Owing to their electrical wiring, they are better installed by a professional engineer, something Quartix offers at no cost. Installation typically takes 30-40 minutes. Hardwired units can also sense and record crash impact data.
There are also optional features that are only available with hardwired tracking devices.
Driver ID – For fleets where vehicles are not assigned to a single driver. A tag reader is fitted to the dashboard at the time of installation and each driver is given their own magnetic tag. When placed on the reader, the tag registers the driver in that vehicle, and records all trip-specific data for them.
Auxiliary instrument monitoring – Extra wires in the unit can be utilised to monitor ancillary equipment on a vehicle such as door switches and "blue light" switches for emergency vehicles.
Self-Installed devices
For customers who have leased vehicles or who require their tracking devices to be moved from one vehicle to another on a regular basis, self-installed devices are the most practical option; they are portable and require no installation appointment to get started.
Quartix offers two different self-install tracking devices, each one providing the same live tracking and basic reports as the hardwired unit, but without the specialised features.
Connect & Track
Connect & Track: Two wires attach this device to the vehicle's battery; it can then be secured out of sight. The device can store up to 500 trip events when the vehicle is out of a service area and unable to transmit data. Tamper alerts are sent via email and the device's software is upgraded wirelessly.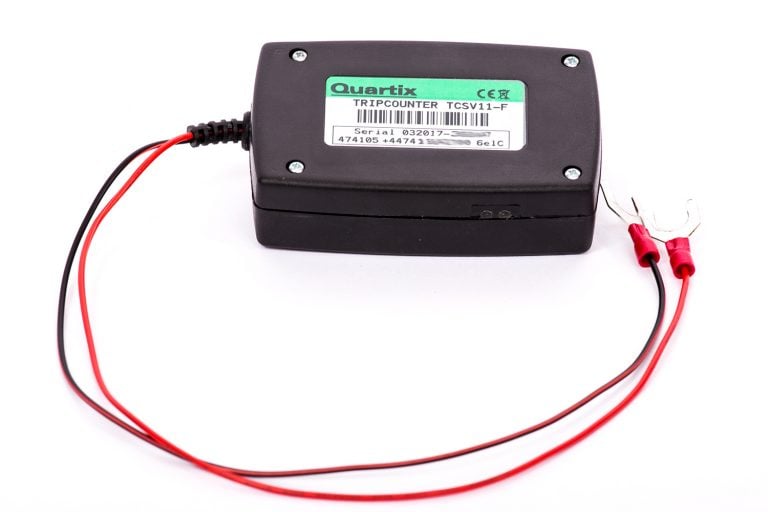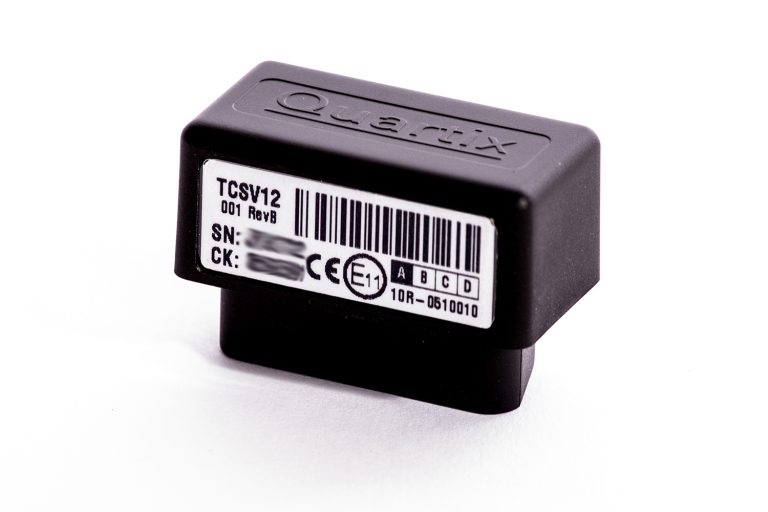 Plug & Track
Plug & Track: This device simply plugs into the vehicle's OBD port and contains an internal battery. The Plug & Track device has the same benefits as the Connect & Track, however some vehicles may not be suited for it due to the location of the OBD socket, which varies between vehicle models.

Find out more about Quartix tracking device options

No matter which vehicle tracking device you choose, you can be sure that with Quartix, you'll get a comprehensive suite of reports and tools that will help your business reduce costs and run even more efficiently.