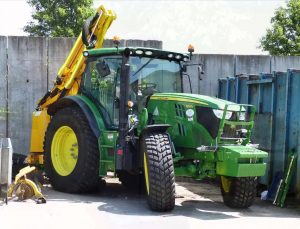 Quartix vehicle tracking lets you take control of your fleet, improve operational efficiency and manage costs, safety and time.
Optimised Fleet Operations
John O'Conner Grounds Maintenance employs over 500 staff and manages over 250 vehicles across the UK, providing complete landscape solutions to a range of sectors, including commercial and local authority.
The company has always been mindful of the impact its business has on the environment. Minimising that impact was just one of the principles leading the management team to implement Quartix vehicle tracking all the way back in 2004. The technology remains intrinsic to optimising fleet operations today.
Operating the sheer number of vehicles that John O'Conner Grounds Maintenance does, Managing Director Matt O'Conner describes a crucial advantage of the Quartix GPS tracking system; proof of the fleet's current and historic activity.

Tracing all vehicle movements
Holding data of all vehicle movements means that the business can instantly answer any questions regarding their drivers' activity. This is useful when handling customer issues as well as accusations from members of the public. "If we get calls from people who have had their car scratched or window hit, we can check whether or not the damage was caused by one of our drivers" explains Julie Renshaw, who regularly consults the Quartix system for information, "We can quickly provide evidence of our drivers' trips by entering the postcode and date and can confirm whether or not we were in that area." "Quartix information adds credence to many tricky situations" says Matt O'Conner.
The system also alerts Julie when vehicles have not moved for a certain amount of time, helping the team to identify when the fleet is being underutilised. Fleet Manager, Simon Redhead aims to have no more than 6 of his 250+ vehicles out of action at any one time.
"The information Quartix provides can really help you to build a good customer relationship and enhance trust"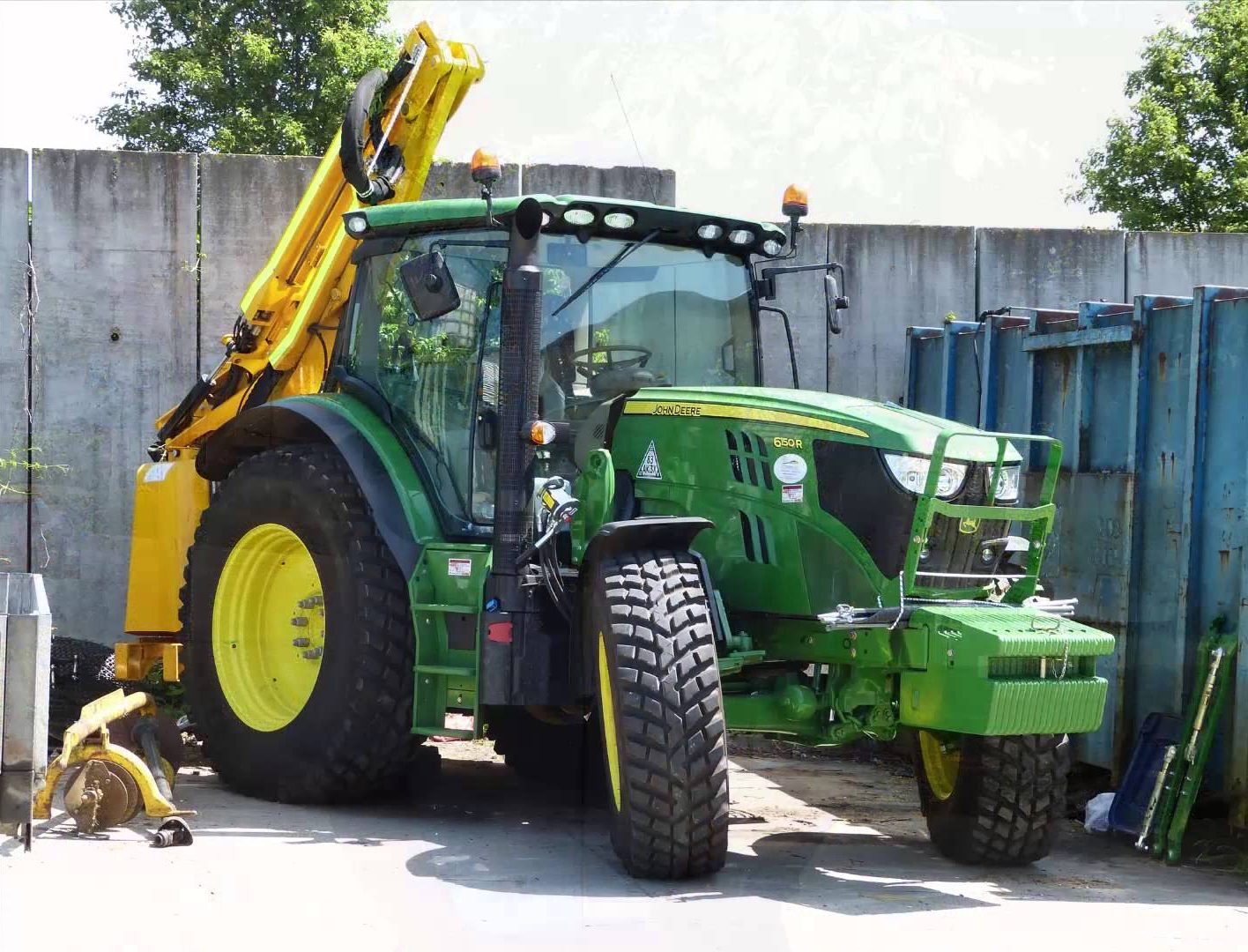 Enhanced customer satisfaction
"We find that our customers' confidence is enhanced when we share with them that our vehicles are GPS tracked" says Matt O'Conner. Armed with accurate data, a good level of service can be provided to customers. "The information Quartix provides can really help you to build a good customer relationship and enhance trust".
OBD 'Plug and Track' simple installation
Regarding the installation of the Quartix GPS devices, Simon uses the 'plug and track' self-install OBD option for vans that are leased over the summer months and is looking to bring the whole fleet onto this device over the next 18 months. "The tamper alert feature deters anyone from manipulating the device when it's in use, and the device firmware can be updated over the air" Simon explains.
Supporting and coaching drivers
"Quartix vehicle tracking actually works in our drivers' defence, it's their personal protection in case of unfair claims" Matt O'Conner adds, when describing his staffs' reaction to the tracking system. "Drivers expect vehicle tracking nowadays. It shows that a company is fully invested in its operations and in the safety of its employees."
The team at John O'Conner used the Quartix driving style data to investigate whether poor driving scores correspond with higher fuel costs and higher repair costs. The answer was a resounding yes: a driver with above average speed scores (green) totalled £1200 in fuel consumption, £96 in workshop repairs and just 1.5 hours of workshop labour time over a 3-month period. In the same 3 months, a driver with a poor speed score (red), covering similar mileage to the latter, used £150 extra fuel, cost the company an extra £2120 in repairs and incurred an astonishing 29.5 hours of workshop labour.
Driving score incentives
When the system identifies a driver with low scores, the information it provides can be used to actively help them to improve. John O'Conner runs a staff incentive scheme, whereby the two best scoring drivers receive cash prizes each month, provided all drivers meet a certain standard. This keeps motivation high among teams and rewards efforts to be safer and more efficient on the roads.
Investing in driver road-safety
"If a driver is involved in an accident, it's not only a huge worry for us, it's also incredibly costly for the business. Safe driving is a part of our cost saving agenda", says Matt.
John O'Conner completes a record sheet designed to interview drivers with poor scores and uses this to implement a plan for improvement. A serious message that the company stresses is that the vehicles are heavy and will take longer to brake, increasing the risk of an accident.
"The Quartix system is evidence of the proactive work that we do, it stands us in a good light"
Identifying vehicles nearest to a postcode
A useful Quartix feature for the team at John O'Conner is the ability to show vehicles nearest to a given postcode. Not only for the management teams who are passing by sites, but also when they need to identify one of their vans. In one instance a driver had unintentionally parked a company van in an unsafe place. With this feature of the system, staff were able to quickly identify the driver and contact him about the issue.
Knowing when vehicles are used out of hours
Out of hours notifications let staff know when vehicles are used at unauthorised times. This means that they can query this and decide what action to take. Julie Renshaw explains "It doesn't happen often, but if a driver does use our vehicle at a non-agreed time, we will see that on the system".
The rewards of staying compliant
When new business tenders and large projects arise, John O'Conner is ahead of the game, with demonstrated efforts to reduce carbon emissions through using the Quartix system. When it comes to insurance premiums, it also benefits the company to state its investment in improving driver behaviour.
On first application, the company received Gold RoSPA accreditation and Management of Road Risk status, a feat to which the Quartix technology was instrumental. "The Quartix system is evidence of the proactive work that we do, it stands us in a good light" says Matt.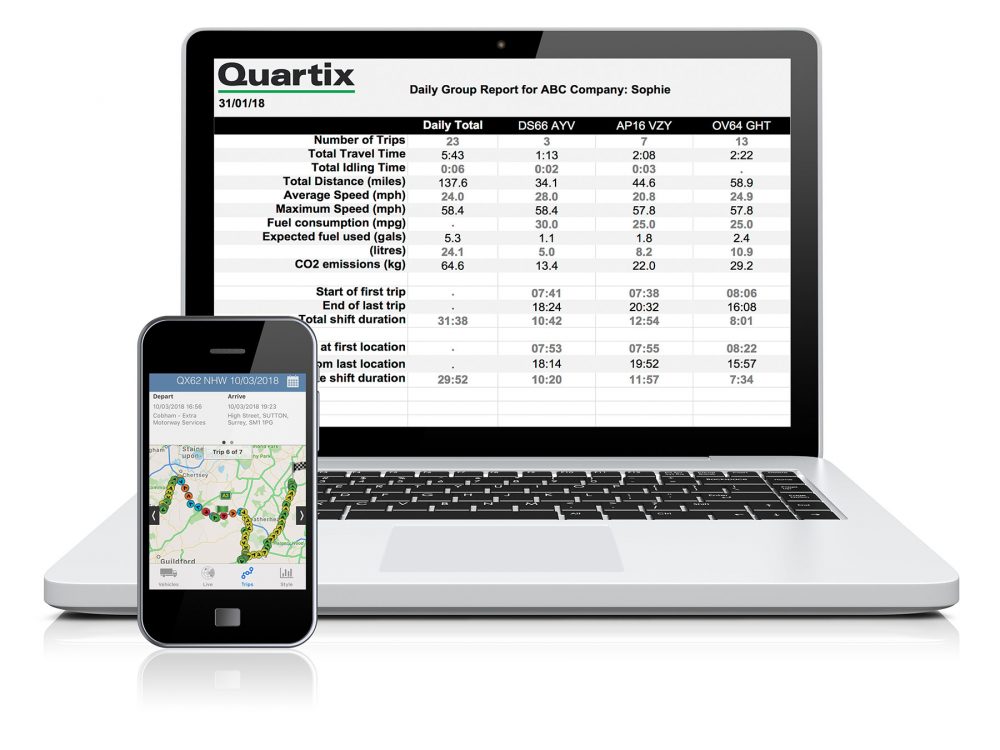 Advice to other businesses
Matt describes the Quartix support team as very responsive, prompt and helpful. He has experienced a great level of interaction with various staff members and found the on-site training positive and valuable. "Quartix instantly gave us the confidence that they would invest in our company" he recalls. To other businesses, Matt advises "Quartix vehicle tracking lets you take control of your fleet, improve operational efficiency and manage costs, safety and time."