Many businesses have made the move to remote working during the current global crisis. Thankfully, the Quartix system can be accessed from any internet-connected device and a mobile app, meaning customers already have the necessary tools to see their vehicle tracking data wherever they are, without any disruption.
But if you've run into any issues or you haven't had a chance to take full advantage of the system until now, here are some tips for getting yourself and your employees set up to monitor your vehicles from home.
Logging on to the system
Working from home can often mean using a different computer than you would in your regular office or workspace. If your Quartix login was saved on another computer and you are having trouble accessing the system, it's easy to reset your password. You can request a password reset link be emailed to you by selecting 'I forgot my password' under the 'Sign in' section.
When selected, you will be prompted to enter your Subscriber ID and E-mail address linked to your login details. Once you've completed the form, look out for an email from [email protected] with a reset link and some simple instructions.
Quartix passwords are case sensitive, so be careful to enter it correctly to avoid being locked out of the system. If that has happened, just send a quick email to [email protected] and we can assist you.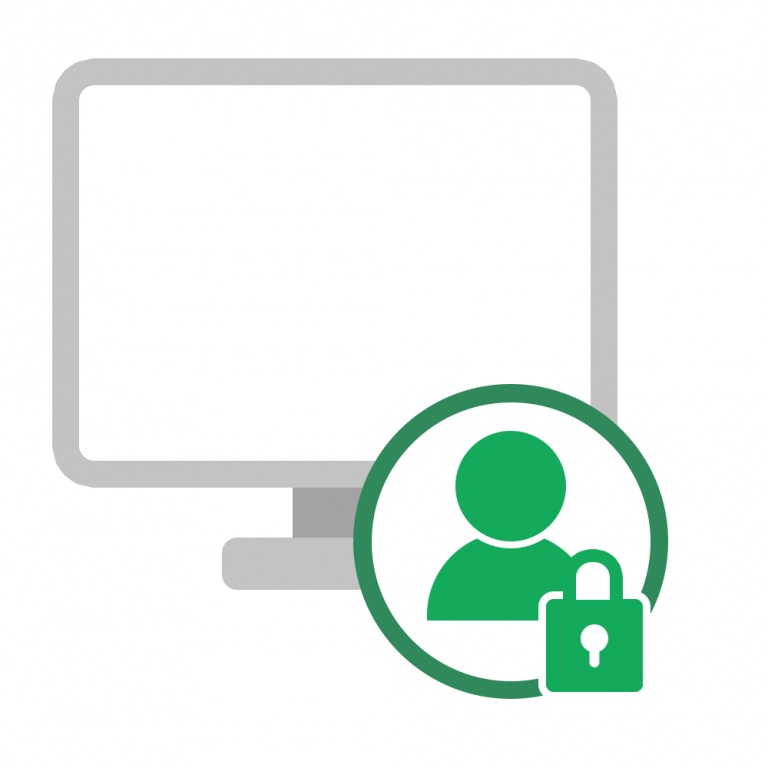 Setting up a new user
If your employees are now working from home or self-isolating and need to access the Quartix system, it's easy to get them set up with their own login information. Quartix administrators can create additional login details online while maintaining full control over what each user can see, and which vehicle tracking reports they can access.
When logged in with your administration login details, simply select Configuration > Users. You will be shown your user summary screen which lists all of your current usernames, recovery emails, and reports. To add a new account, click on the + symbols shown alongside the search box in the top right of the page. You will then be taken to the 'Edit user' page where you can start adding in your new user information.
For more information on this, see our Knowledgebase.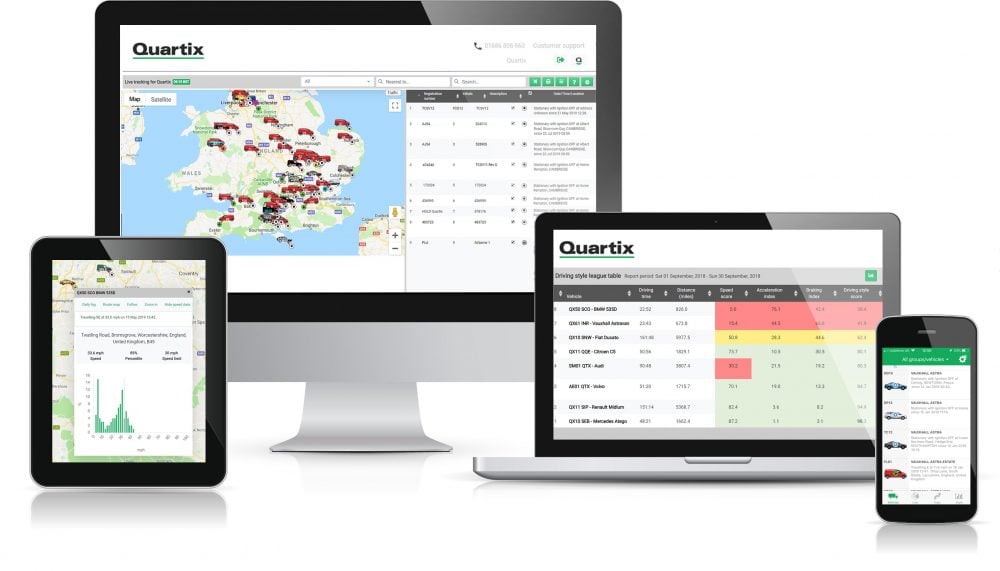 Download the Quartix mobile app
Because almost everyone has a smart phone, Quartix's mobile app might be the best solution for yourself or for employees who need to access tracking data from home. Available for Apple and Android devices, the Quartix mobile app offers live tracking and driving style reports—a quick and easy way to see where your vehicles are and how your employees are using them. You can download the app directly from the sign in page.
Setting up geofencing alerts
With changes to work schedules and delivery routes, it's more important than ever to know exactly where your vehicles are and be alerted if they aren't where they should be. Quartix's geofencing feature allows you to establish zones and time periods where your vehicles must be or must not be and sends you an email or text message when those rules are broken.
For example, if your employees are responsible for company vehicles and are working from home, you can set a geofence around the area and receive an alert if the vehicle is moved during hours you set up.
Read more about our geofencing feature and the surprising ways you can use it to your benefit here.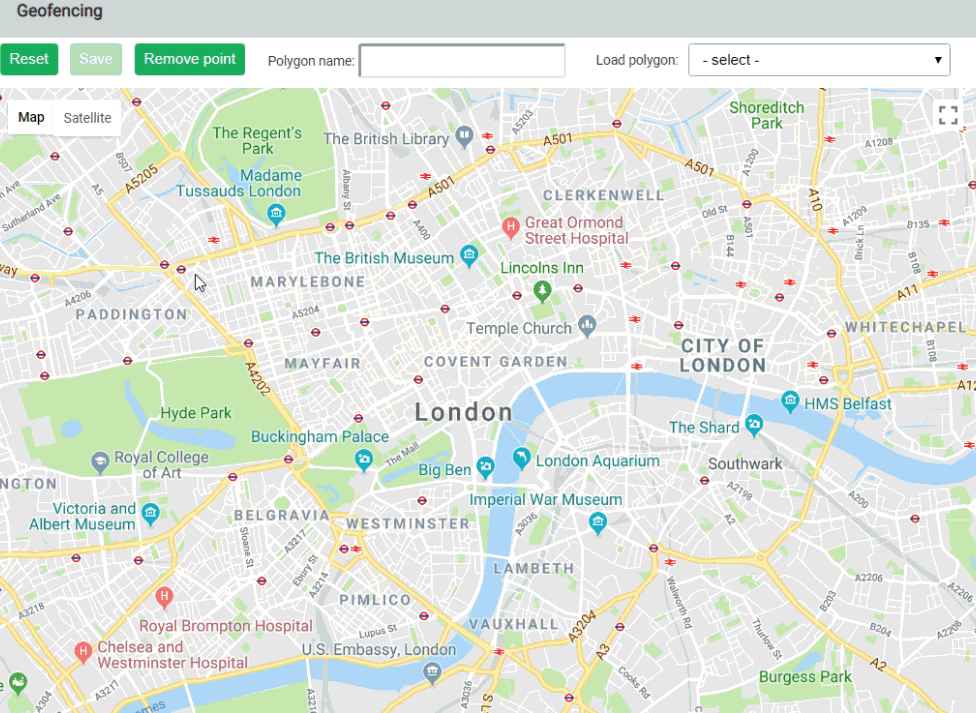 Tips for working from home
If you are used to working from an office or even a depot, conducting business from home can be a huge adjustment, but there are a few basic steps that can make the transition smooth and ensure you stay productive and healthy.
Set up a permanent working space with comfortable furniture but avoid working from the sofa
Establish and keep regular working hours, to avoid "work creep." Answering emails or working after hours sometimes cannot be avoided but try to maintain personal time
Use video chat to check in with your employees. More than just communicating about work, it's important to keep in touch with your co-workers and drivers on a regular basis
Exercise regularly, eat good foods and take short breaks. Especially in a lock-down situation, staying healthy is paramount
Moving your company from a traditional office setting to a home-working setup can be a challenge, but with a few simple steps you can carry on using your vehicle tracking system as usual, with no interruption.
The Quartix response to Covid-19 may help you with any queries, but don't hesitate to get in touch if you have any questions.
Our recent advice on keeping your drivers safe in the coronavirus pandemic is also available to download.