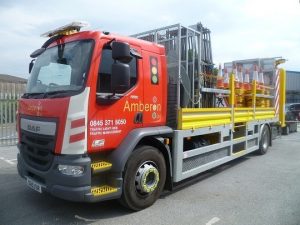 As well as the installation team being very efficient, the support team are excellent
Fleet logistics
Amberon Limited is a leading, nationwide Traffic Management company, offering complete TM solutions and specialising in Temporary Traffic Lights.
For Devon-based Amberon Limited, the desire to be in better control of the logistics of their fleet first drew them to Quartix in 2013. A well-known and respected name in traffic management solutions, Amberon has a fleet of 412 vehicles that operate nationwide. Almost 90% of these are now fitted with Quartix tracking systems.
One of the features that attracted them to Quartix was Driver ID. According to Transport Manager Jay Lanchbury, with the ability to identify and report on exactly which drivers are operating a vehicle at every given moment.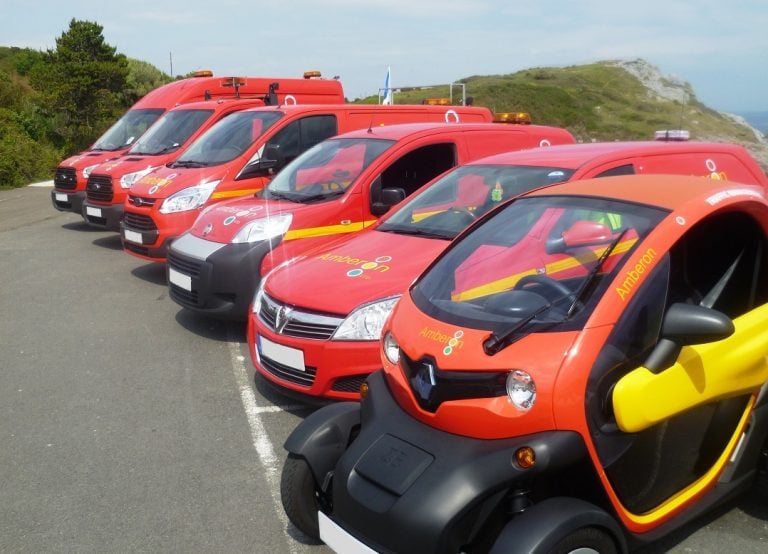 "We can reward good driving and performance manage the worst. We have found the Driver ID aspect has improved the quality of our workforce's driving and decreased customer and public complaints."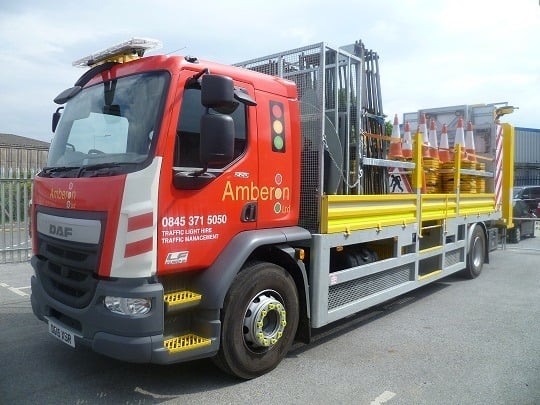 Driver ID
Quartix Driver ID is a convenient way for customers with fleet vehicles that are not permanently assigned to a single employee to keep track of individual driver profiles. A simple tag reader is fitted in the dashboard at the time of unit installation and each driver is given their own magnetic key fob, which, when placed on the reader, registers the driver in that vehicle, and records all trip-specific data to him or her. The Driver ID system will also remind the driver if they have forgotten to attach the key fob by emitting a buzzing sound until the key is placed on the reader.
In addition to finding Driver ID beneficial to their everyday operations, Amberon has also employed real-time tracking to increase the efficiency of their 'out of hours' call service, guaranteeing that they will able to identify the nearest vehicle to the location of the call at any hour of the day or night. In fact, the straightforwardness of the Quartix system was another attraction. Mr. Lanchbury describes the online systems as 'very easy to use, with very comprehensive content.'
Customer service
Being responsible for the maintenance and performance of a large fleet, good customer service is paramount for a transport manager. When support is needed, Amberon has been able to rely on Quartix. 'As well as the installation team being very efficient, the support team are excellent,' Mr. Lanchbury says.
'We hope to continue the decrease in our insurance claims in 2015-2016,' he goes on, speaking about the company's future goals. '(And) to further improve our 24 hour call-out response times.' Quartix will be there to help Amberon in their goals of 'improving customer service and driving costs down.