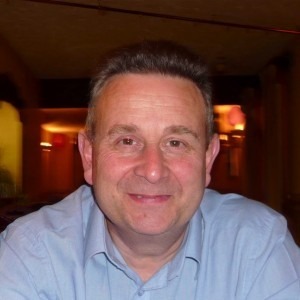 I am now able to see the journey route as well as the journey start/stop times.
Tracking and IT
Doug Richmond Computer Services has supplied, maintained and repaired the computers of residents and businesses, (within a 35 mile radius of Honiton, Devon) since 2003. Driving is essential to Doug's livelihood as he travels regularly throughout the day on a planned and responsive basis, seeing new and established clients, many of whom are not accessible by public transport.

Easy install vehicle tracking
Doug has over 30 years ICT experience giving him a wealth of experience in resolving any Desktop, Laptop or Network related issues. He offers a quick and professional call out service and to ensure the best quality service and aftercare, remote assistance is also provided for existing customers.
Building up the business himself, it was important to Doug to keep accurate records of his calls and times out during his working day which sometimes covered unsocial hours and weekend working. He tried a simple tracking system to log start and stop times but found that it was unreliable. After an online search, Doug assessed various systems for ease of use, reports, reliability and pricing.
After weighing up the options Doug decided to go ahead with Quartix. "The whole operation was handled very professionally" said Doug, "the contract and financial documents were sent by email which I completed and returned." The installation was arranged and the engineer attended, "The engineer fitted the device in minutes, the additional windscreen aerial I had in the car before is no longer required and he even removed my old device which went straight in the bin!" reported Doug.
"I like the daily email with the Daily Vehicle Log."
Daily vehicle logs and mobile app
The main benefits of the system for Doug's business are the daily vehicle logs, start and stop times, routes and mobile app. It has made invoicing more straightforward through the time on site feature. Doug says "I am now able to see the journey route as well as the journey start/stop times. I also like the daily email with the Daily Vehicle Log." Accuracy and having information supplied in this way has been one of the most popular aspects of the Quartix system for small and large businesses alike as it saves time on administrative tasks.
Being so frequently on the move, Doug has also found the mobile app handy. He uses it with an IPhone (it is also compatible with Android and Windows and can be downloaded free of charge from the App Store, Google Play and Windows Phone Store).