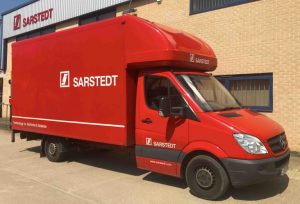 It's an accurate system—it shows us what we need to know and allows us to make relevant changes that we need for each part of the business.
Tracking and medical transport
Sarstedt is one of the world's leading providers of laboratory and medical equipment. They develop, manufacture and sell equipment and consumables in the field of medicine and science. Founded in 1961, the company now employs a workforce of almost 3,000. The Sarstedt Group is made up of 33 sales organisations and has 13 production sites throughout Europe, North America and Australia.
Sarstedt has employed Quartix Vehicle Tracking at their Leicester site since before Office Manager Hasnein Rajani joined the company. One of the big things that attracted them to Quartix was the price, he says, along with the user-friendly features that make up the award-winning system.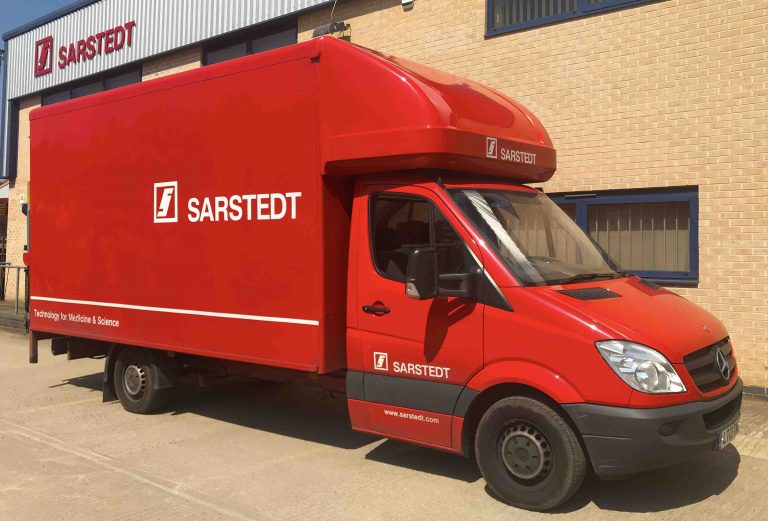 Tracking mileage
"It wasn't hard at all to get started. We use vehicle tracking as a monitoring system between five a.m. and six p.m., when all of the drivers are working, not 24 hours a day. They can track their private and business mileage—it's one of the useful things Quartix offers for us as a business."
Sarstedt makes use of the privacy controls available from Quartix. The flexibility this offers enables Sarstedt to decide exactly when their vehicles are tracked and allows them to choose the times when location data is recorded, even if those times are different for each vehicle on every day of the week.
"We have the option to switch the trackers off. Our company policy is to only track the drivers during certain hours, so we won't track them on leave, etc. It's a good feature that I'd recommend."
Tracking device installation
Mr. Rajani has also been impressed with Quartix's customer service. "The customer service at Quartix is excellent. Ed Ralph (Quartix's COO) came out to see us, just to see if we could try and improve the way we use the system."
Putting the customer first is paramount to Quartix and this extends to the installation of the tracking units. "The installer who puts in our units is great; there are times when he's had to squeeze us in and it's never a problem. The last tracker we had put in, he came out almost instantly, the same day."
Overall, Sarstedt has been very pleased with the features, service and results they've seen from their Quartix Vehicle Tracking. "It's giving us what we need out of the system and we're very happy."