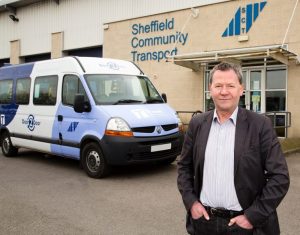 The Quartix system does everything we want and is very straightforward.
Community transport tracking
Sheffield Community Transport, or SCT, is a charitable organisation that has been providing transportation to those in need in the Sheffield area since 1985. They currently employ over a hundred staff members and have 40 volunteers in order to offer door-to-door minibus transport. Their services give elderly and disabled people access to shops, medical appointments, and socialization, via Dial-a-Ride, Shopper Bus, Community Car, and Group Travel programmes.
As their fleet grew from two to 49 minibuses operating from depots in Sheffield and Barnsley, SCT realized that they would need a reliable way to track their vehicles. They turned to Quartix Vehicle Tracking. According to General Manager Ian Jenkinson, 'When passengers phoned up to ask where their transport was, we wanted to be able to tell them without phoning the driver. The Quartix system does everything we want and is very straightforward.'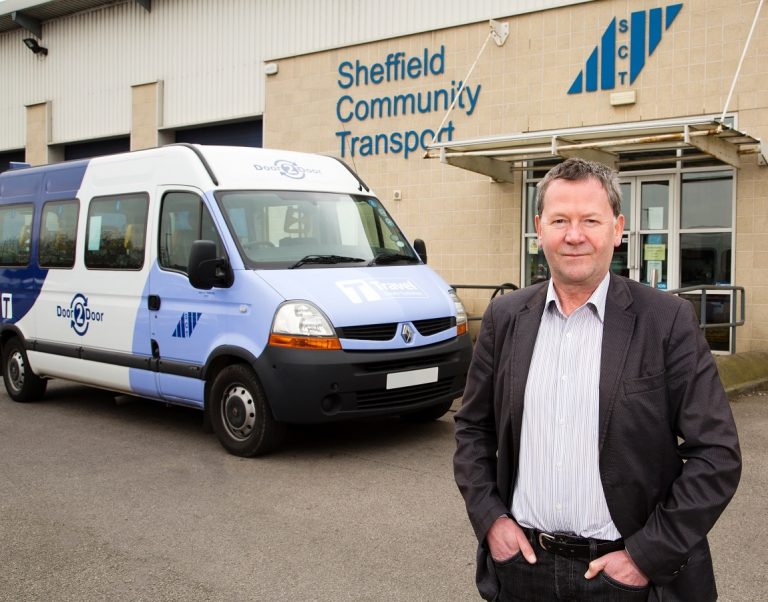 Live vehicle tracking
The Quartix feature that SCT has utilised the most is live vehicle tracking, which requires no proprietary software and can be accessed through any internet-connected device or through Quartix's free mobile apps. The system uses GPS satellites and Google Maps, backed by Street View and Traffic Integration, to give SCT a complete picture of their fleet's whereabouts in real time.
"We use live tracking to quickly pinpoint where particular vehicles are. This is helpful as some of our passengers get a little anxious if the driver is not with them exactly on time. As we can tell where the driver is, we can reassure passengers that the driver will be with them soon – or alternatively let them know that there is a delay,"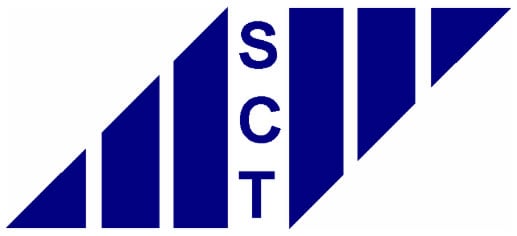 Monitoring driver behaviour
'We also wanted to monitor driver behaviour,' he adds. For this, SCT has made great use of the Quartix Driving Style reports. With more than 30 million vehicle movement events captured every day, Quartix has compiled an extensive Road Speed Database, which allows the system to not only monitor the speed of a driver, but to compare their speeds against what the majority of other drivers have driven on the same roads. This comprehensive and accurate profile of the driver's style also includes their Braking and Acceleration Indexes, and can be compared between all the drivers in a fleet through Quartix's league table of driver scores, to determine who is driving safely and who might need improvement.
'We use the driver performance reports in order to identify any drivers who are particularly harsh on acceleration or braking. This has definitely helped with less wear on tyres, as well as fuel consumption,' Mr. Jenkinson says. In terms of savings, SCT estimates their fuel costs have been reduced by 7% to 8% since they installed the Quartix trackers. 'We are also much more aware of the routes drivers take, which can sometimes not be the most efficient.'
The Quartix system allows SCT to better serve their community, making an indispensable service even more convenient and punctual. Every pound that Quartix helps SCT to save also helps to ensure that the Sheffield community will be able to rely on them for years to come.