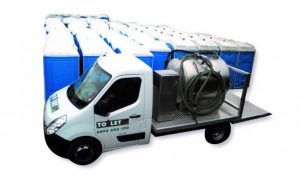 We like Quartix's transparent pricing and approach and have always found the system reliable and easy to use; furthermore, Quartix's after-sales service is extremely good.
Commercial fleet tracking
Toilets + provides portable toilet hire and servicing, mains toilets, disabled access facilities and more, to the trade.
Toilets Plus was founded over 25 years ago and has built up an enviable reputation in the south east and east midlands for supplying quality toilet facilities. The service also includes hand sanitiser and toilet roll and all the equipment is steam cleaned prior to delivery. With 90 employees between 7 depots across the south, centre and east of the country serving 20 counties, its 75 vans are always on the move!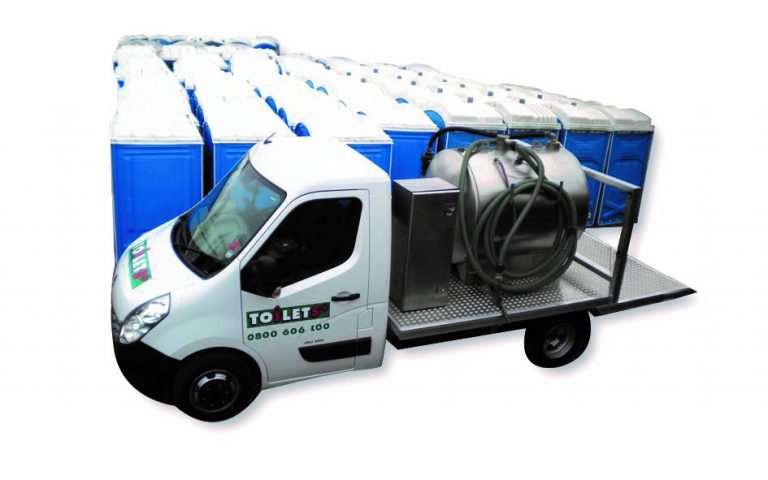 Google mapping
Toilets Plus started tracking with Quartix in 2005 and chose the InfoPlus package as they wished to guide vehicles to new sites using the Google mapping facility, check shift duration to assist payroll and make efficiencies where possible. The Quartix reports highlighted the fact that engine idling was an issue and that vehicles were being left running for long periods on site. Director Mick Bowman explains, "Through the system we discovered some staff were reaching a site and leaving their vehicle's engine running, often for very long periods." Changing this behaviour has brought considerable benefits in fuel reduction.
"We also use the Quartix service to check driver's start and finish times to aid the monthly payroll…It is helpful for monitoring the bill from TFL (Transport for London) for congestion charges as mistakes can be made."

Live tracking
Customers rely on Toilets Plus at a whole host of events from celebrations and festivals to construction sites, military, policing and support services to emergency provision at private homes. With the added maintenance and servicing side of the business it is essential to have an overall picture of the vehicles' movements and live location to help with any calls that come into the office.
Toilets Plus supplies to large infrastructure projects, often at short notice to help with tight schedules and then services the toilets weekly.
Priding themselves on reliability, prompt service (usually next day) and high standards, Toilets Plus expect the same qualities in their suppliers and moved from a previous vehicle tracking supplier who did not meet their expectations. Mick Bowman comments "We like Quartix's transparent pricing and approach and have always found the system reliable and easy to use; furthermore, Quartix's after-sales service is extremely good."