Ensuring the safety of drivers and vehicles is the cornerstone of a fleet manager's role. In a recent podcast discussion with Jason Fitzgerald, Commercial Director of Praiso, we explored critical aspects of fleet safety, risk management, and data interpretation, and more. In this blog post, we uncover key takeaways from our conversation with Jason, and his tips for coaching your drivers into safer habits.
The Fleet Insider, episode 3: Jason Fitzgerald, Commercial Director of Praiso
Jason has over 20 years of experience building and leading fleet software sales teams to record growth and extended experience providing business consultancy to the General Automotive, Fleet & Leasing Industries. Praiso extends the capabilities of Quartix's tracking data with a complete driver behaviour management system, with enhanced driver engagement and safety at the heart of its solution.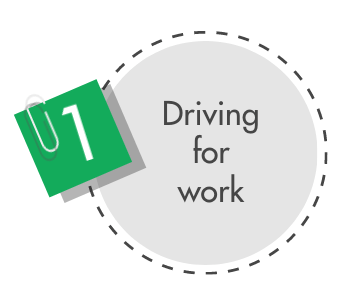 The risks of driving for work
Jason emphasises that as a fleet manager, you oversee one of the most dangerous activities your team collectively engages in during their workdays – driving. Whether your drivers are delivering goods or servicing at various client locations, they all share the risk that you aim to mitigate. Ensuring that your drivers conduct these journeys safely is not just a duty; it's a mission.
"It's an important task to make fleet drivers safer behind the wheel. Accidents demonstrate the severity of these risks and make everyone aware of the need to mitigate them."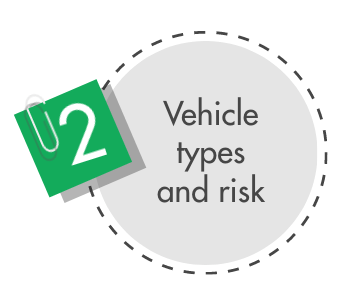 Vehicle types and associated risks
Some might assume that heavy goods vehicles (HGVs) pose the greatest risk on the road due to their size. But Jason offers a different perspective as we revisit a conversation from the previous Fleet Insider episode: HGVs are subject to extensive regulations that ensure the safety of both the driver and the vehicle. In contrast, light commercial vehicles (LCVs) and company cars often escape this stringent scrutiny, thus carry the most risk. Jason stresses the importance of focusing on safety measures for these vehicle types, which require far less driver training and experience.
"Larger vehicles have so much legislation in place for the driver – their CPCs, driver hours – and the vehicle itself undergoes strict checks. The vehicle can do more damage in a collision, but the safety measures are far greater. There isn't as much legislation involved for company cars, vans and grey fleet drivers, so this is actually where the highest risk lies. This has improved over the last 10-15 years, and the industry continues to put new measures in place to help manage those risks."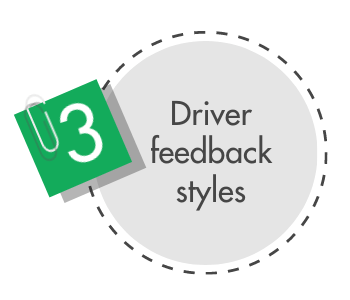 Driver coaching: Feedback styles and engagement
Driver coaching is the key to improving safety and efficiency in your fleet. Rather than categorising your drivers as "bad," your role is to foster a culture of self-awareness and engagement among your fleet's drivers. And providing constructive feedback and support, free from judgment, can significantly alter driver behaviour. Praiso's driver training platform provides interactive coaching and measures how engaged your drivers are with the training material.
"We've all passed our driving test, and we're out on the road. Nobody likes to be told that they're a bad driver – that's not what we do. A lot of the time it's just making people more aware of their driving habits and getting them to engage with that data."
Technology offers a 360-degree view
Data and technology play pivotal roles in modern fleet management, and technology can significantly ease your workload by bringing data to life and providing context. It not only helps you analyse vast amounts of data efficiently but also identifies areas of concern and monitors driver progress. Technology provides an increasingly intricate view of fleet risk, around the clock, reducing your manual workload and enhancing your safety measures.
"For the safety of your drivers, you need to analyse a lot of information continuously. AI technology replaces the need for that manual process – it flags concerns, it identifies who requires more training, and it monitors their progress. Without this technology, you simply wouldn't be able to do that task at scale."
The volume of data you must contend with is continually on the rise. New data sets are emerging, often accompanied by compliance regulations. Technology is an indispensable tool in managing this data influx effectively, making it easier to identify and address safety concerns.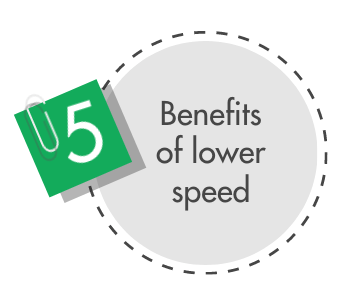 Cutting fleet overheads and carbon emissions
Jason also points out that even seemingly minor changes, like reducing speed by just 10% or addressing harsh acceleration, can lead to substantial cost savings. Lowering speed and harsh acceleration not only impacts fuel efficiency and maintenance costs but also has a positive effect on insurance expenses. Moreover, safety measures contribute to sustainability efforts by reducing fuel consumption and emissions.
"Reducing overall speed by 10%, or addressing harsh acceleration, in turn improves fuel burn, battery range, maintenance costs, which all translate to cost savings. Lowering the 'risk needle' has a positive impact on insurance costs too."
A glimpse into Jason's unique perspective:
Feedback from a customer whose drivers have made great progress.
Disparate systems and data.
Knowing that governing and collective bodies are all working to change fleet for the better, whether that's the for the driver, the vehicle, road safety, or employment aspects. 
1. People, 2. Vehicles, 3. Fuel.
The software solutions available and deciding which is best for your fleet. Once you've adopted a system, find out how to get the best out of that technology. 
As a fleet manager, coaching your drivers into safer habits is not just about accident prevention; it's about creating a culture of safety and continuous improvement within your fleet, ensuring that your drivers return home safely every day. Jason's insights offer invaluable guidance for you as a fleet manager looking to make your fleet safer, more efficient, and more cost-effective.
Where to listen to the podcast?
To hear more insights and guidance from Jason Fitzgerald and other fleet professionals, head over to our podcast channel and choose your preferred platform to listen. We hope you enjoy this episode and join us again for more!