Businesses that use vans for deliveries or for carrying equipment between various sites benefit from the complete visibility that van tracking provides. Along with the overall advantages that telematics offers a business, such as instant access to trip reports and driving style analysis for its fleet, a vehicle tracking system enables companies to achieve excellent customer service.
Driver location
If your business delivers goods, tracking your vans is crucial in order to give your customers up to date information on where drivers are and how long it will be before they arrive. Quartix offers real-time tracking with proximity data that shows how far each van is from an address, starting with the closest. If you're out on the road yourself, the Quartix mobile app keeps you connected to your fleet and ready to answer any customer query.
"We use the live tracking's postcode search to check which vehicle is closest to a customer when there's an urgent job. It's an invaluable tool for reducing downtime between jobs and guarantees we run an efficient service at all times." – Stephen Day, Contract Flooring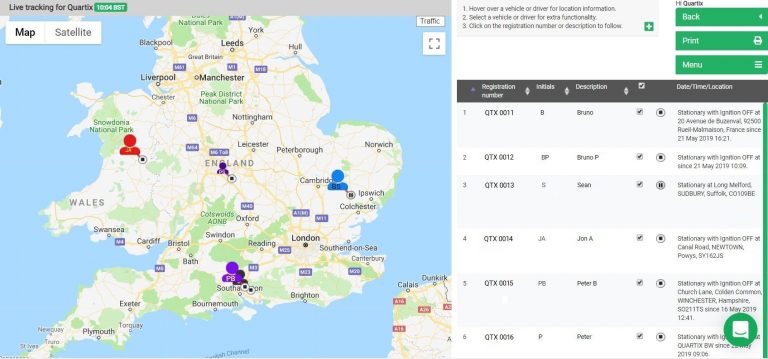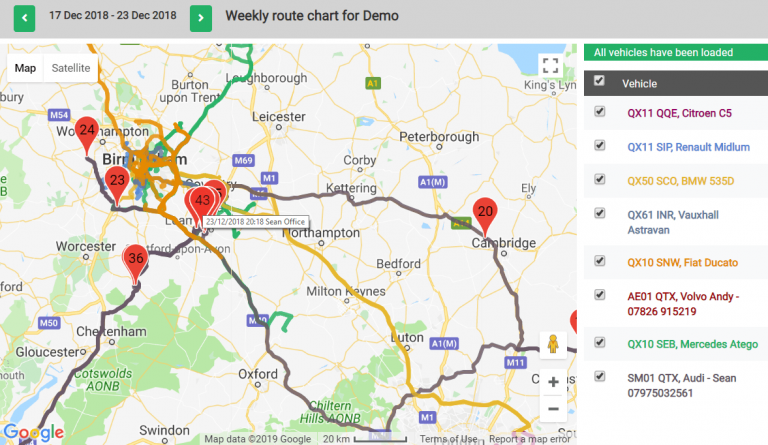 Route optimisation
Planning an efficient delivery or service route cuts down fuel costs and saves time. A tracking system makes this an easy task with live fleet information and route analysis that shows any driver overlap. Even something as simple as rerouting a van around a traffic jam can ensure your customers are not left waiting for your drivers.
"If we have an engineer who is 20 miles away and one who is 2 miles away, we need to send the right engineer to the job. We want to reduce the time someone is stuck in a lift so it is crucial to despatch the closest vehicle to a site." – Mick Holderness, Apex Lifts
Protecting your assets
Your vans are an asset themselves, but if they carry equipment for service appointments, those tools are another reason why tracking your vans is imperative. In the event a van is stolen, tracking can often help recover your assets without any loss to your business or downtime that could affect your customers. Tracking systems also protect your drivers; in the case of a false liability claim, tracking can prove that your driver wasn't at fault.
"If we get calls from people who have had their car scratched or window hit, we can check whether or not the damage was caused by one of our drivers. We can quickly provide evidence of our drivers' trips by entering the postcode and date and can confirm whether or not we were in that area." – Matt O'Conner, John O'Conner Grounds Maintenance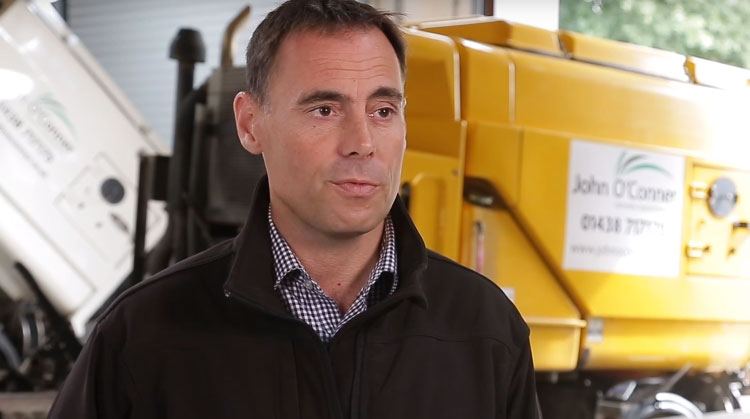 Van tracking with Quartix
Tracking your vans is an easy and cost-efficient way to assure that your customers are getting the best experience and that they will bring their business to you in the future. The Quartix system has been helping businesses improve customer service and fleet efficiency for over 18 years. Why not arrange a free demo with our team to see how simple the system is to use?